Bloom
Design Luxy R&D
Bloom is the seat that blossomed from the union of craftsmanship and ingenuity. Its soft lines make it delicate and comfortable at the same time.
Bloom is also perfect in contexts that need to be customised.
With its many pastel colours and three sizes, it is ideal for furnishing spaces that require a certain attention to aesthetics.
19 Models available
BL1
UPHOLSTERED TYPE S SHELL, 4 LEGS STRUCUTURE
BL2
UPHOLSTERED TYPE S SHELL, 4 WOOD LEGS STRUCUTURE
BL3
UPHOLSTERED TYPE S SHELL, 4 WOOD LEGS CONICAL STRUCUTURE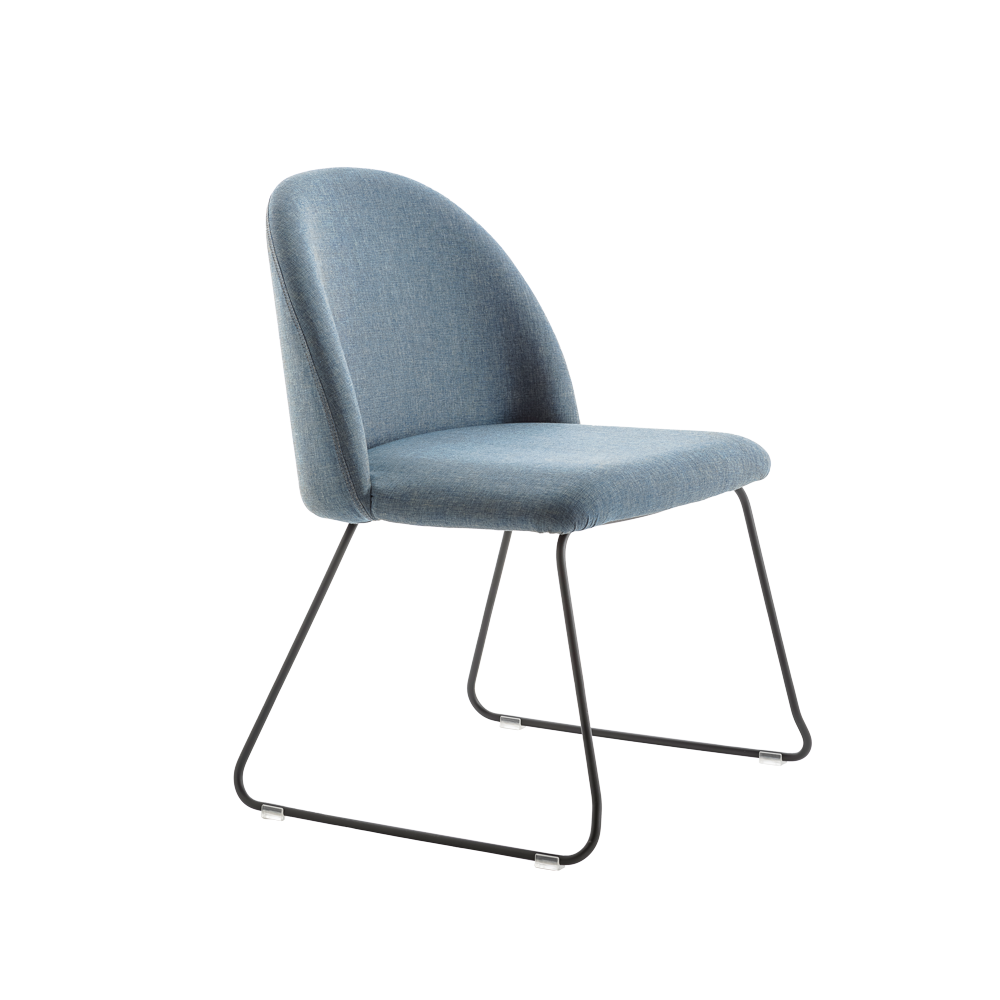 BL4
UPHOLSTERED TYPE S SHELL, ROD CANTILVER STRUCUTURE
BL6
UPHOLSTERED TYPE S SHELL, 4 LEGS NYLON STRUCUTURE
BL7
STOOL FIX UPHOLSTERED TYPE S SHELL, 4 LEGS STRUCUTURE
BL11
UPHOLSTERED TYPE M SHELL, 4 LEGS STRUCUTURE
BL12
UPHOLSTERED TYPE M SHELL, 4 WOOD LEGS STRUCUTURE
BL13
UPHOLSTERED TYPE M SHELL, 4 WOOD LEGS CONICAL STRUCUTURE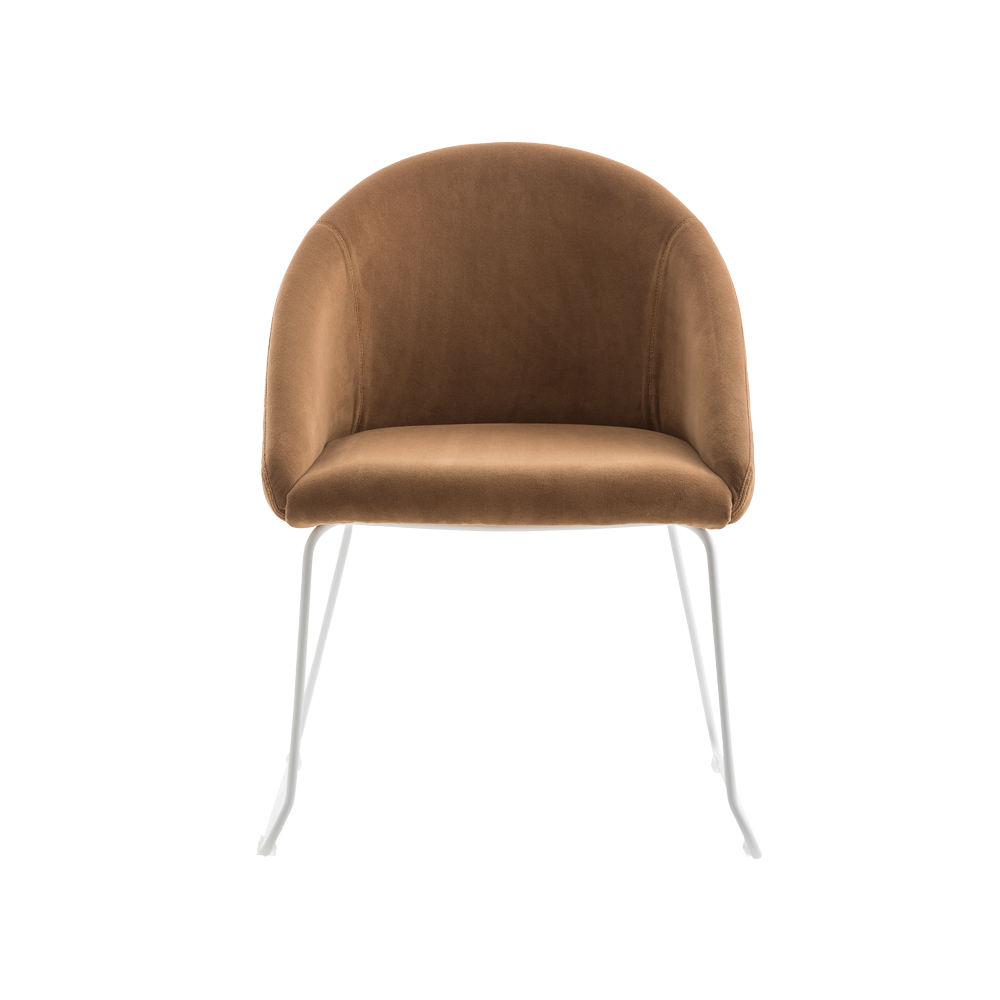 BL14
UPHOLSTERED TYPE M SHELL, ROD CANTILVER STRUCUTURE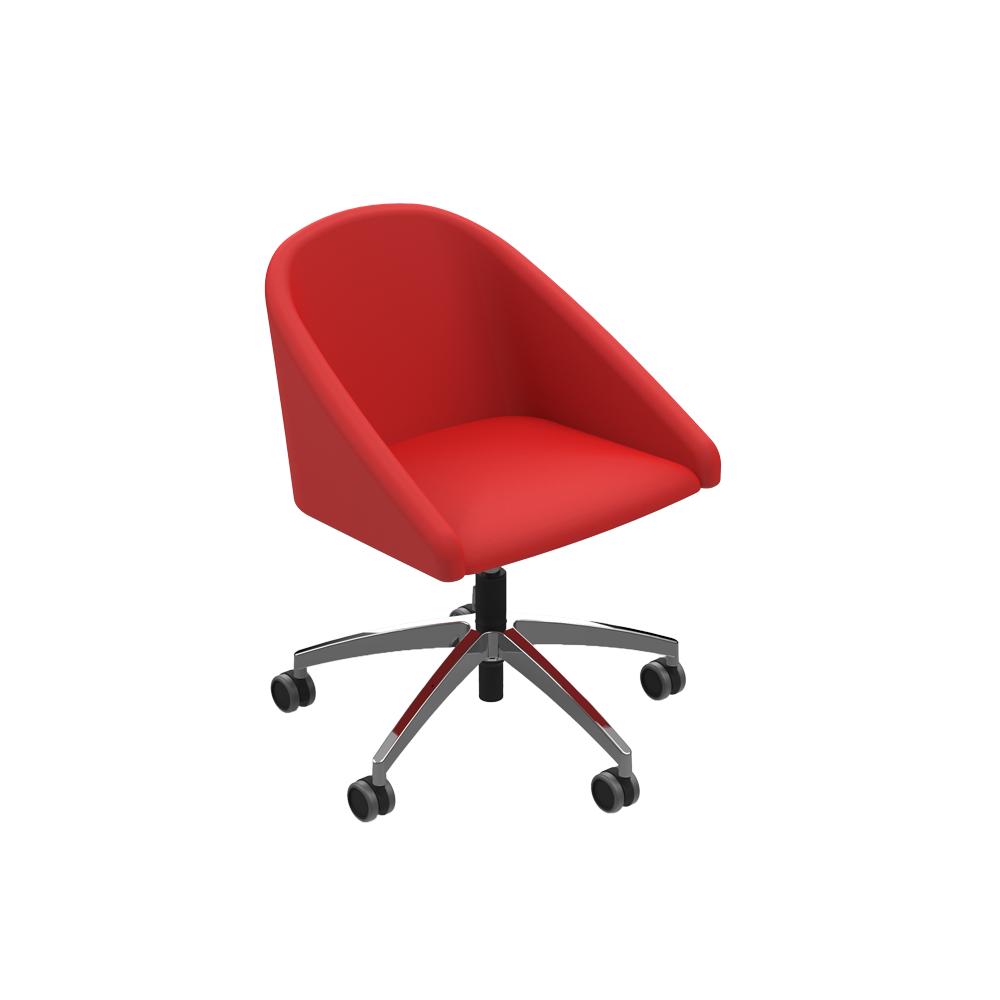 BL15
UPHOLSTERED TYPE M SHELL, 5 STAR ALUMINIUM BASE
BL16
UPHOLSTERED TYPE M SHELL, 4 LEGS NYLON STRUCUTURE
BL18
STOOL FIX UPHOLSTERED TYPE M SHELL, 4 LEGS STRUCUTURE
BL22
UPHOLSTERED TYPE XL SHELL, 4 WOOD LEGS STRUCUTURE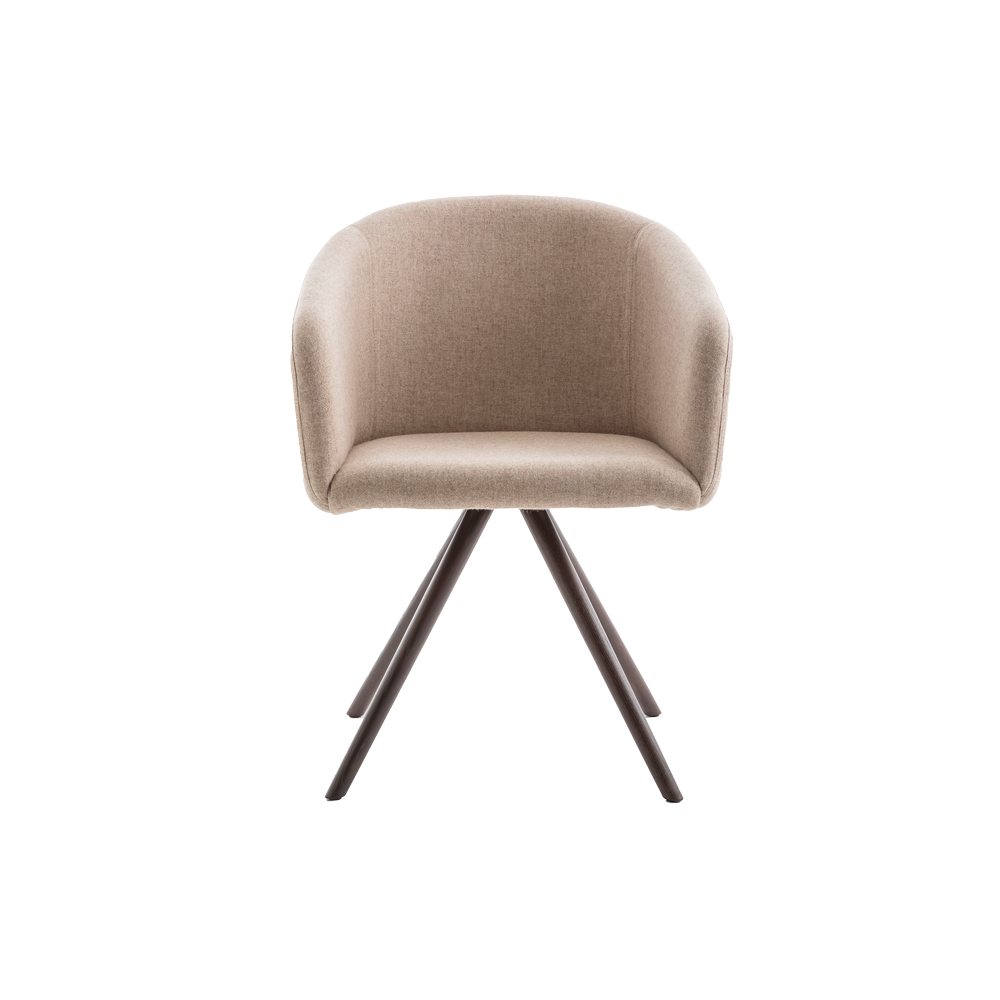 BL23
UPHOLSTERED TYPE XL SHELL, 4 WOOD LEGS CONICAL STRUCUTURE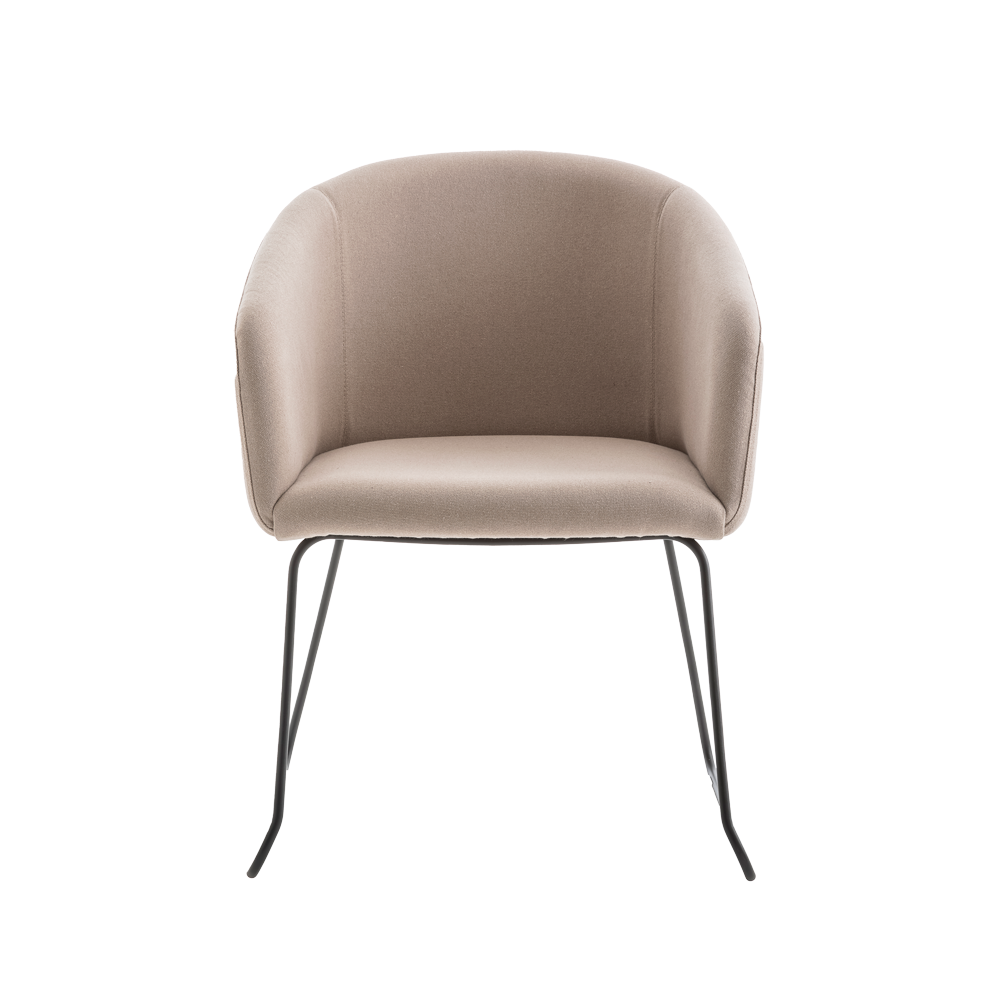 BL24
UPHOLSTERED TYPE XL SHELL, ROD CANTILVER STRUCUTURE
BL25
UPHOLSTERED TYPE XL SHELL, 5 STAR ALUMINIUM BASE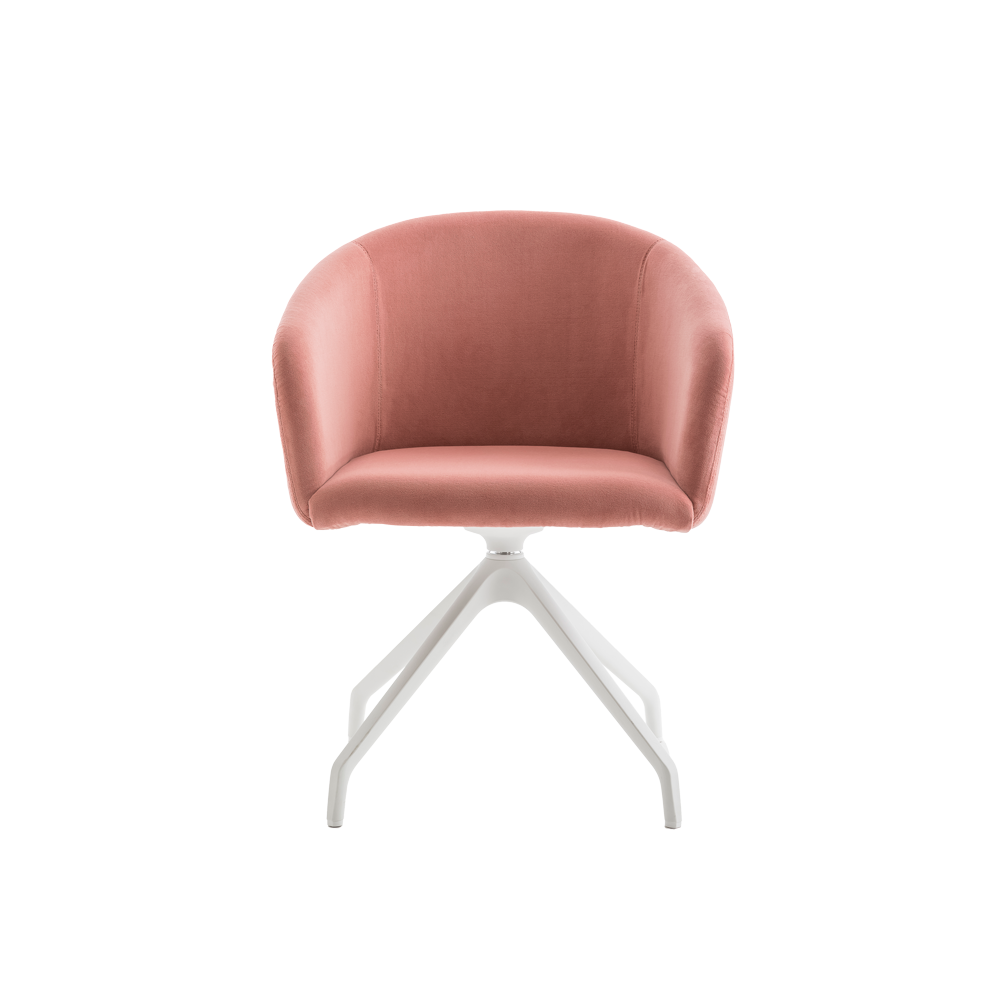 BL26
UPHOLSTERED TYPE XL SHELL, 4 LEGS NYLON STRUCUTURE
BL28
STOOL FIX UPHOLSTERED TYPE XL SHELL, 4 LEGS STRUCUTURE
Bloom BL1
UPHOLSTERED TYPE S SHELL, 4 LEGS STRUCUTURE
Total height 81 cm
Width 55 cm
Depht 60 cm
Bloom BL2
UPHOLSTERED TYPE S SHELL, 4 WOOD LEGS STRUCUTURE
Total height 81 cm
Width 55 cm
Depht 60 cm
Bloom BL3
UPHOLSTERED TYPE S SHELL, 4 WOOD LEGS CONICAL STRUCUTURE
Total height 83 cm
Width 55 cm
Depht 60 cm
Bloom BL4
UPHOLSTERED TYPE S SHELL, ROD CANTILVER STRUCUTURE
Total height 81 cm
Width 59 cm
Depht 60 cm
Bloom BL6
UPHOLSTERED TYPE S SHELL, 4 LEGS NYLON STRUCUTURE
Total height 81 cm
Width 55 cm
Depht 60 cm
Bloom BL7
STOOL FIX UPHOLSTERED TYPE S SHELL, 4 LEGS STRUCUTURE
Total height 114 cm
Width 59 cm
Depht 61 cm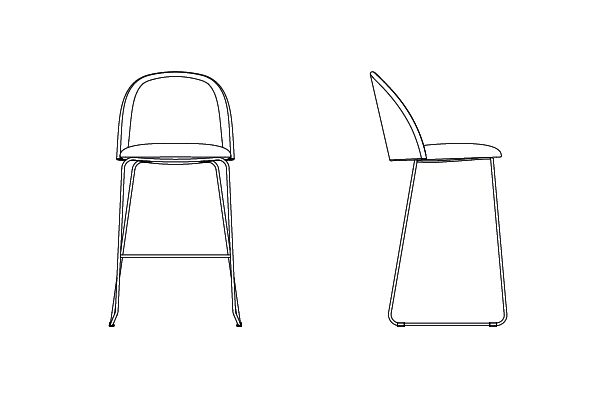 Bloom BL11
UPHOLSTERED TYPE M SHELL, 4 LEGS STRUCUTURE
Total height 81 cm
Width 57 cm
Depht 61 cm
Bloom BL12
UPHOLSTERED TYPE M SHELL, 4 WOOD LEGS STRUCUTURE
Total height 80 cm
Width 57 cm
Depht 60 cm
Bloom BL13
UPHOLSTERED TYPE M SHELL, 4 WOOD LEGS CONICAL STRUCUTURE
Total height 83 cm
Width 57 cm
Depht 60 cm
Bloom BL14
UPHOLSTERED TYPE M SHELL, ROD CANTILVER STRUCUTURE
Total height 80 cm
Width 59 cm
Depht 60 cm
Bloom BL15
UPHOLSTERED TYPE M SHELL, 5 STAR ALUMINIUM BASE
Total height 77 cm
Width 67 cm
Depht 68 cm
Bloom BL16
UPHOLSTERED TYPE M SHELL, 4 LEGS NYLON STRUCUTURE
Total height 81 cm
Width 57 cm
Depht 60 cm
Bloom BL18
STOOL FIX UPHOLSTERED TYPE M SHELL, 4 LEGS STRUCUTURE
Total height 114 cm
Width 59 cm
Depht 61 cm
Bloom BL22
UPHOLSTERED TYPE XL SHELL, 4 WOOD LEGS STRUCUTURE
Total height 80 cm
Width 61 cm
Depht 60 cm
Bloom BL23
UPHOLSTERED TYPE XL SHELL, 4 WOOD LEGS CONICAL STRUCUTURE
Total height 83 cm
Width 61 cm
Depht 60 cm
Bloom BL24
UPHOLSTERED TYPE XL SHELL, ROD CANTILVER STRUCUTURE
Total height 83 cm
Width 61 cm
Depht 60 cm
Bloom BL25
UPHOLSTERED TYPE XL SHELL, 5 STAR ALUMINIUM BASE
Total height 77 cm
Width 67 cm
Depht 68 cm
Bloom BL26
UPHOLSTERED TYPE XL SHELL, 4 LEGS NYLON STRUCUTURE
Total height 81 cm
Width 61 cm
Depht 60 cm
Bloom BL28
STOOL FIX UPHOLSTERED TYPE XL SHELL, 4 LEGS STRUCUTURE
Total height 114 cm
Width 59 cm
Depht 61 cm