Italia
Design Favaretto & Partners
Italia recounts the determination and cosiness of a chair designed for minimalist and sophisticated work environments. Its visible stitching brings personality, stability and comfort to the everyday life of the person using it.
Style and creativity for the everyday person.
Available in three variants: Italia Steel with its industrial character and visible steel frame, Italia Extra Soft with its soft upholstery, and Italia Flat with its minimalist style.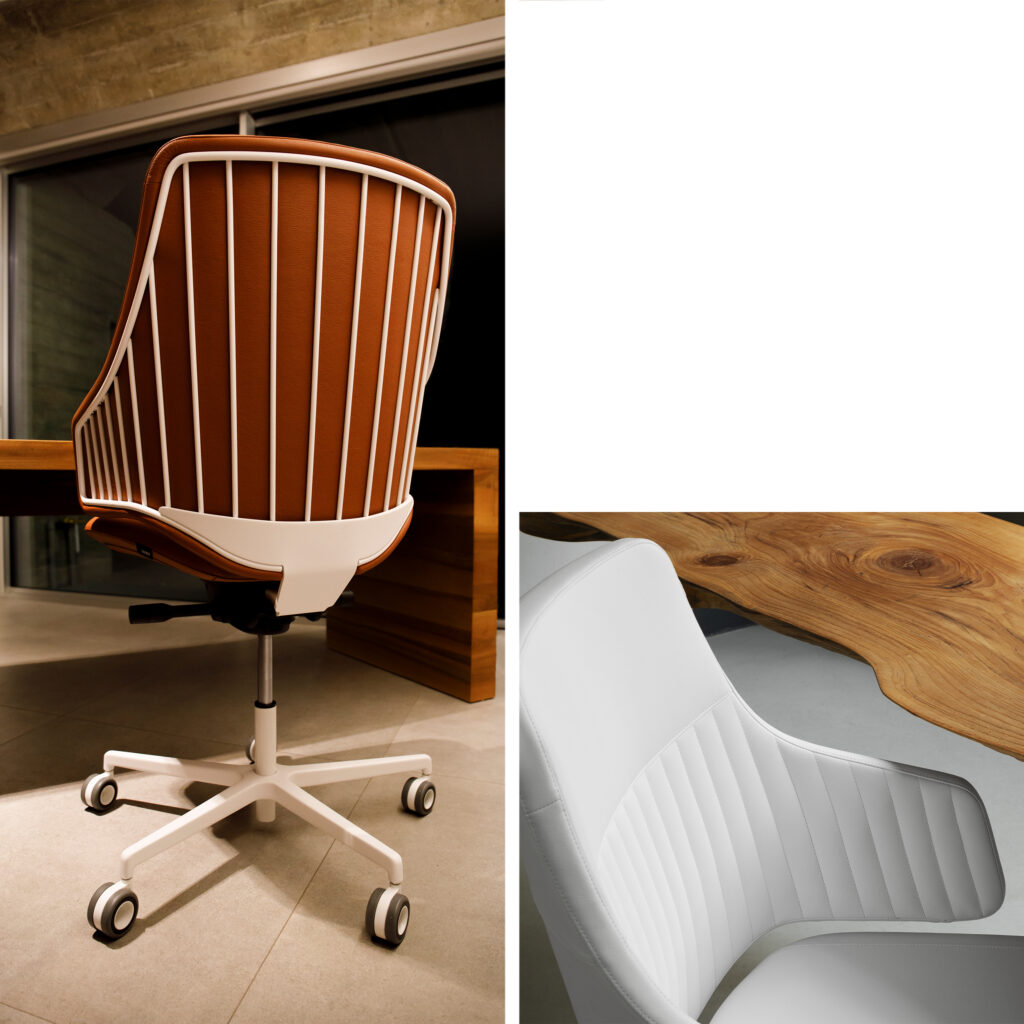 Italia Meraviglia
This chair represents the feeling of astonishment and surprise from an extraordinary or unexpected situation. In design, it is the sense of astonishment experienced by human beings when immediate material sensations are fulfilled.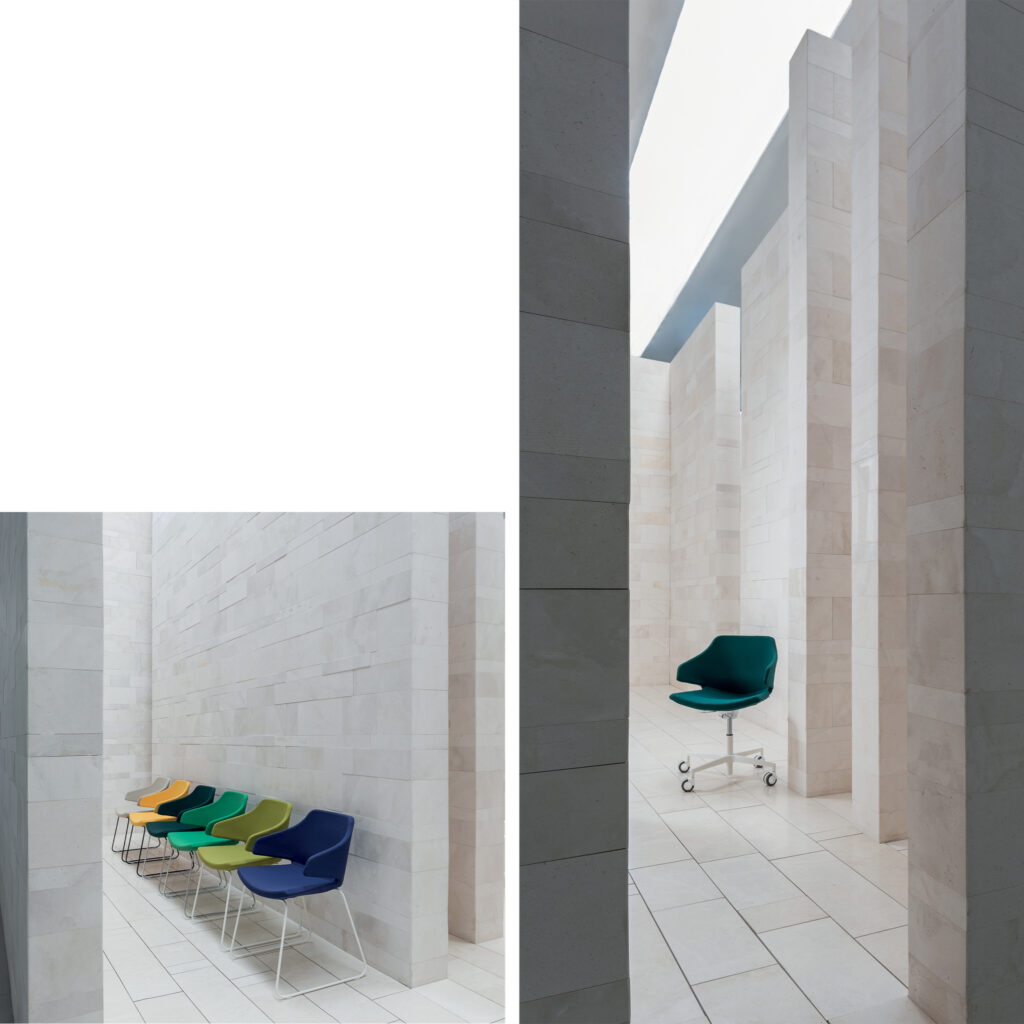 22 Models available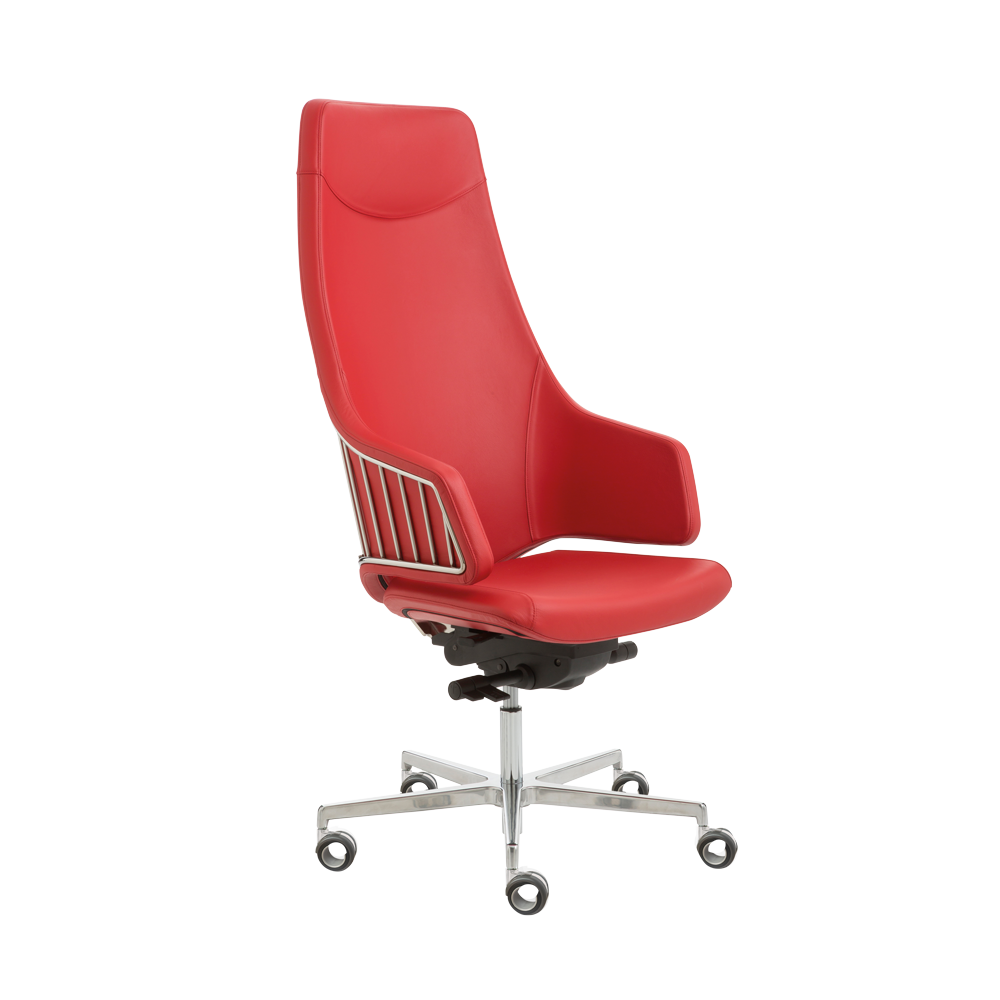 IT1
STEEL HIGH BACKREST, 5 STAR BASE
IT2
STEEL HIGH BACKREST, 5 STAR BASE
IT5
STEEL HIGH BACKREST, 4 STAR BASE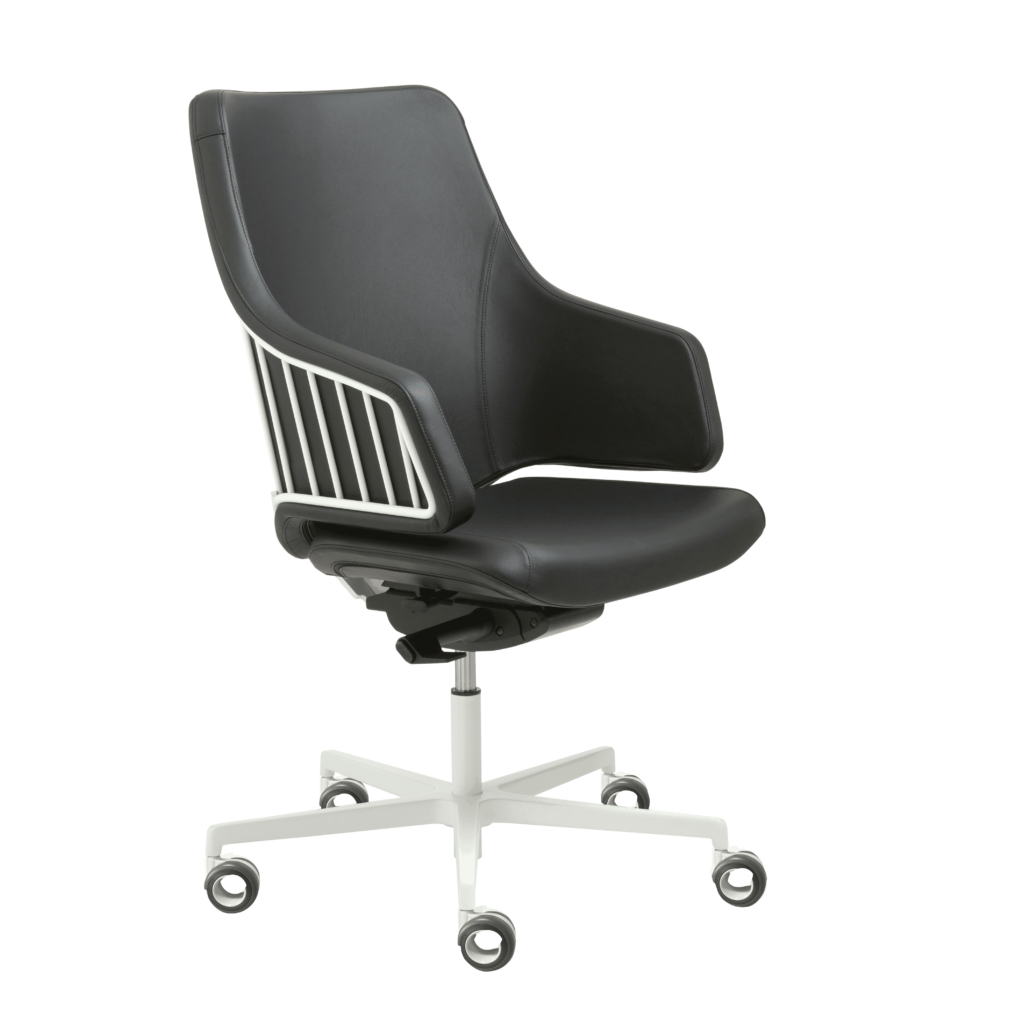 IT6
STEEL MEDIUM BACKREST, 5 STAR BASE
IT7
STEEL MEDIUM BACKREST, 5 STAR BASE
IT10
STEEL MEDIUM BACKREST, 4 STAR BASE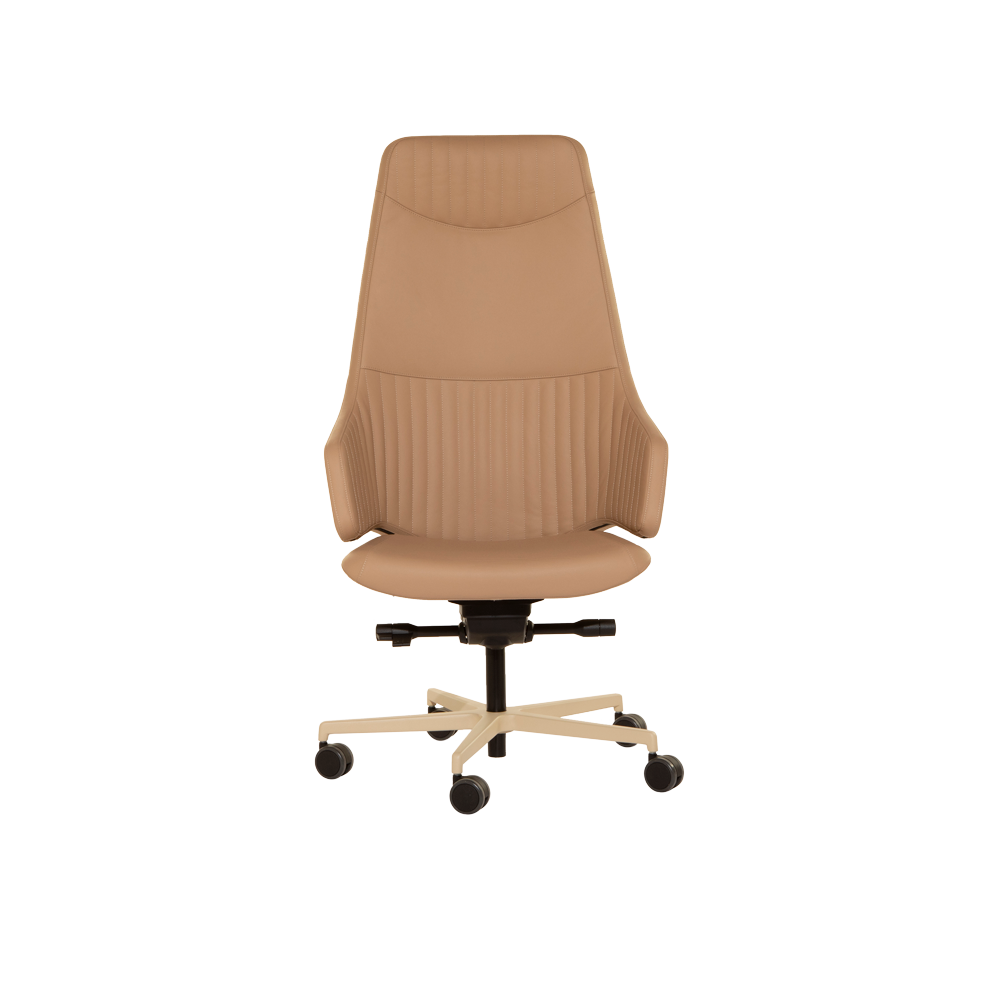 IT21
EXTRA SOFT HIGH BACKREST, 5 STAR BASE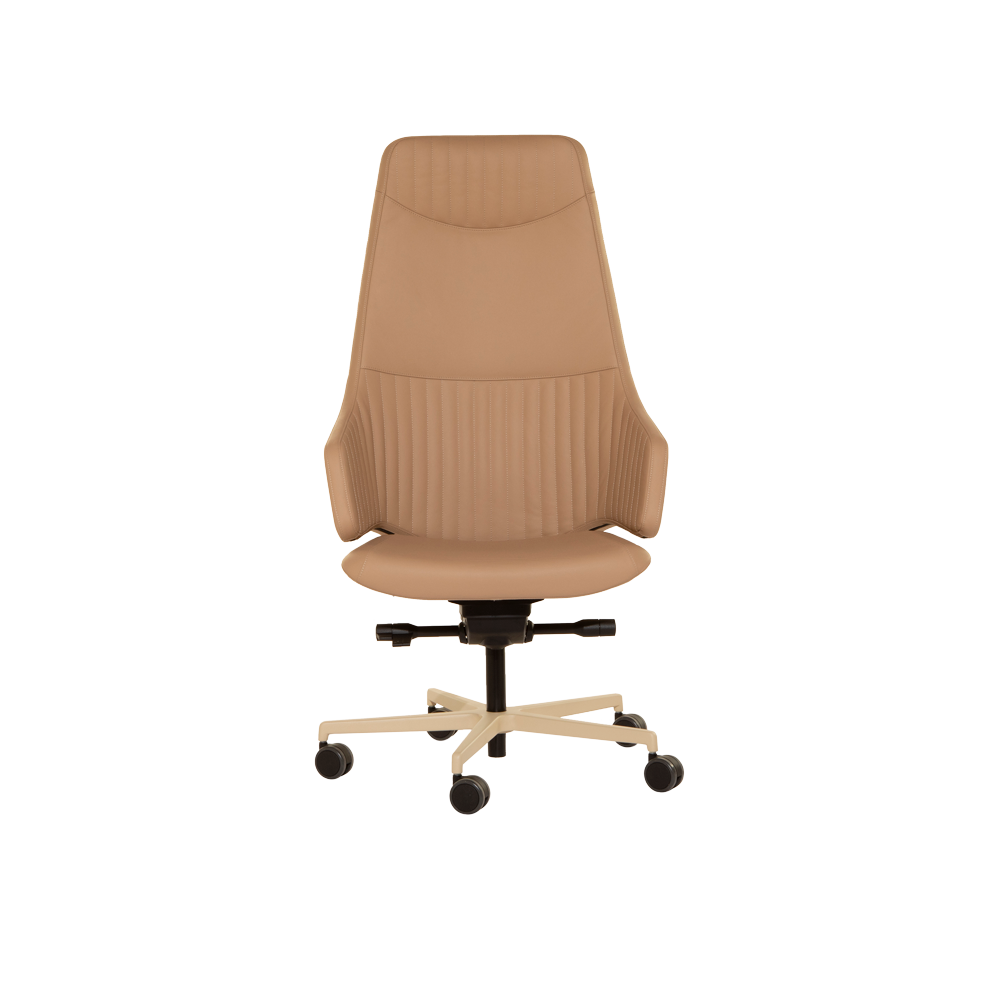 IT22
EXTRA SOFT HIGH BACKREST, 5 STAR BASE
IT25
EXTRA SOFT HIGH BACKREST, 4 STAR BASE
IT26
EXTRA SOFT MEDIUM BACKREST, 5 STAR BASE
IT27
EXTRA SOFT MEDIUM BACKREST, 5 STAR BASE
IT30
EXTRA SOFT MEDIUM BACKREST, 4 STAR BASE
IT41
FLAT HIGH BACKREST, 5 STAR BASE
IT42
FLAT HIGH BACKREST, 5 STAR BASE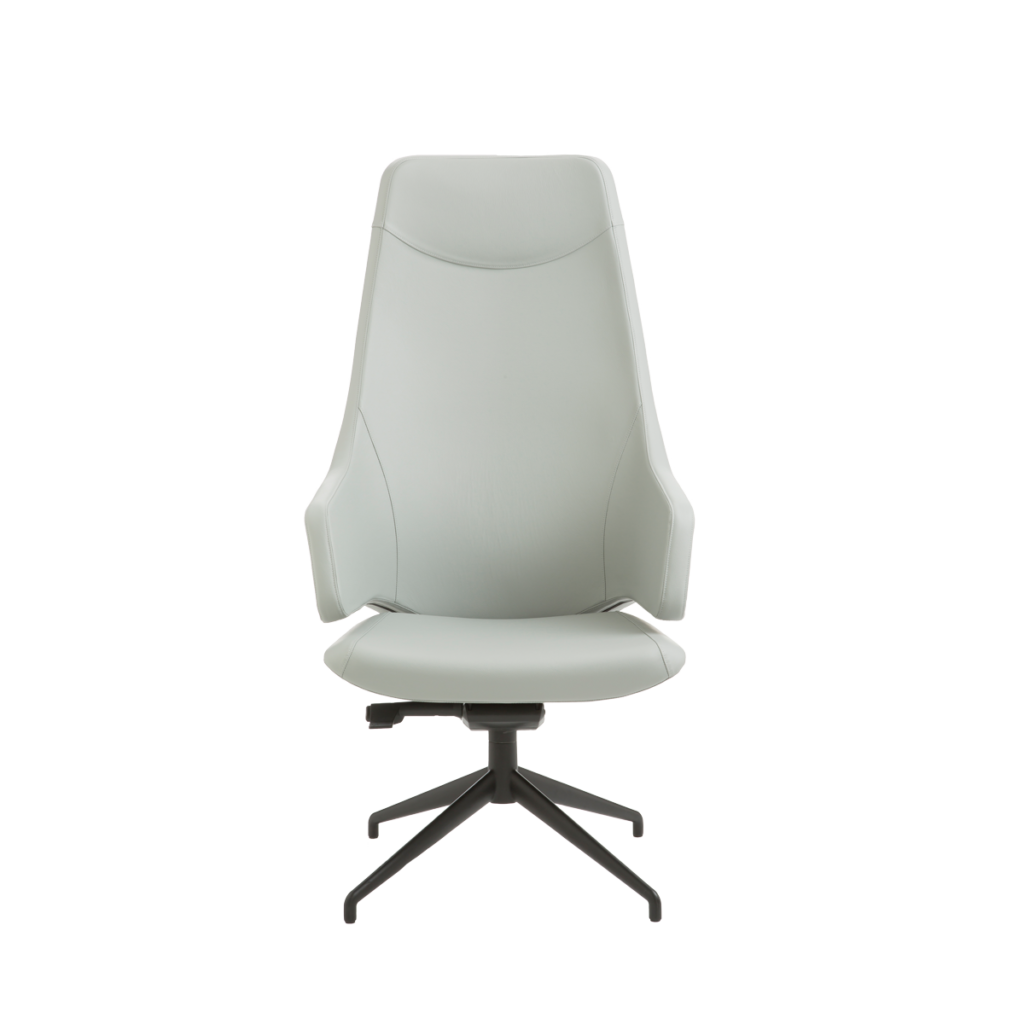 IT45
FLAT HIGH BACKREST, 4 STAR BASE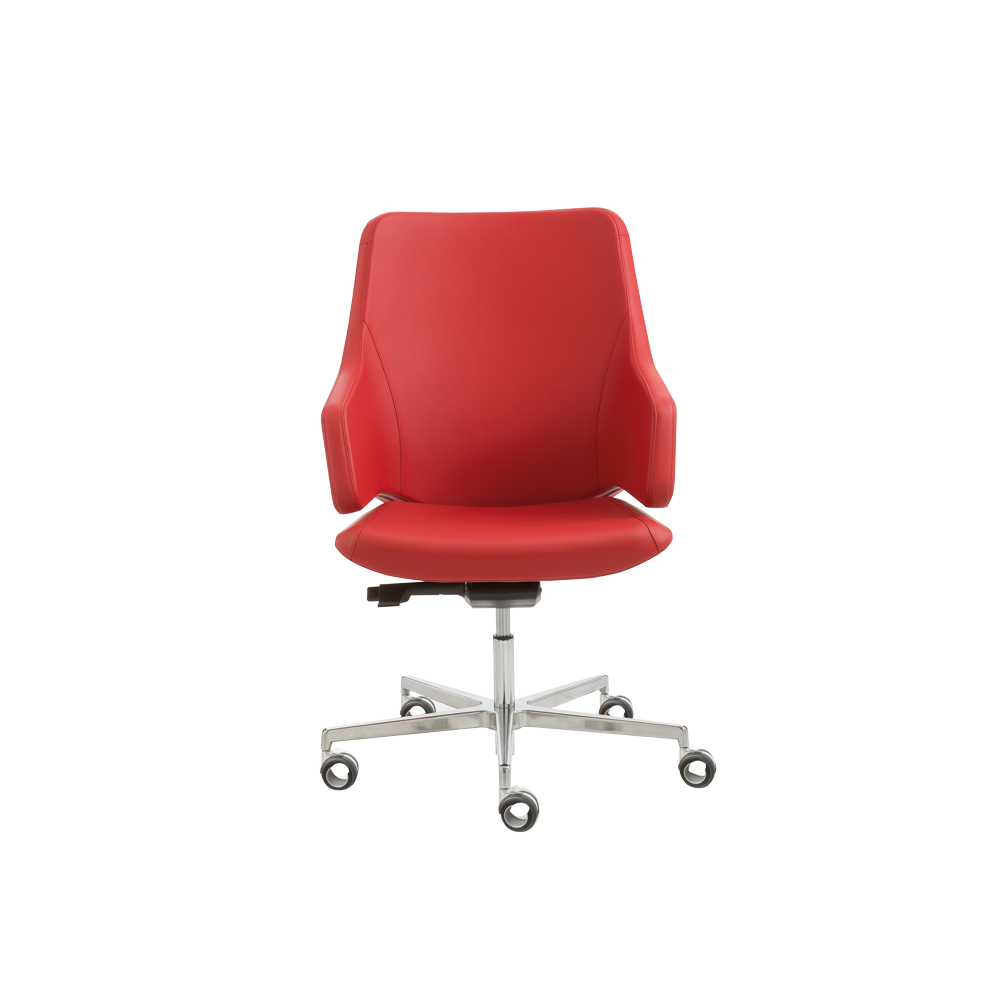 IT46
FLAT MEDIUM BACKREST, 5 STAR BASE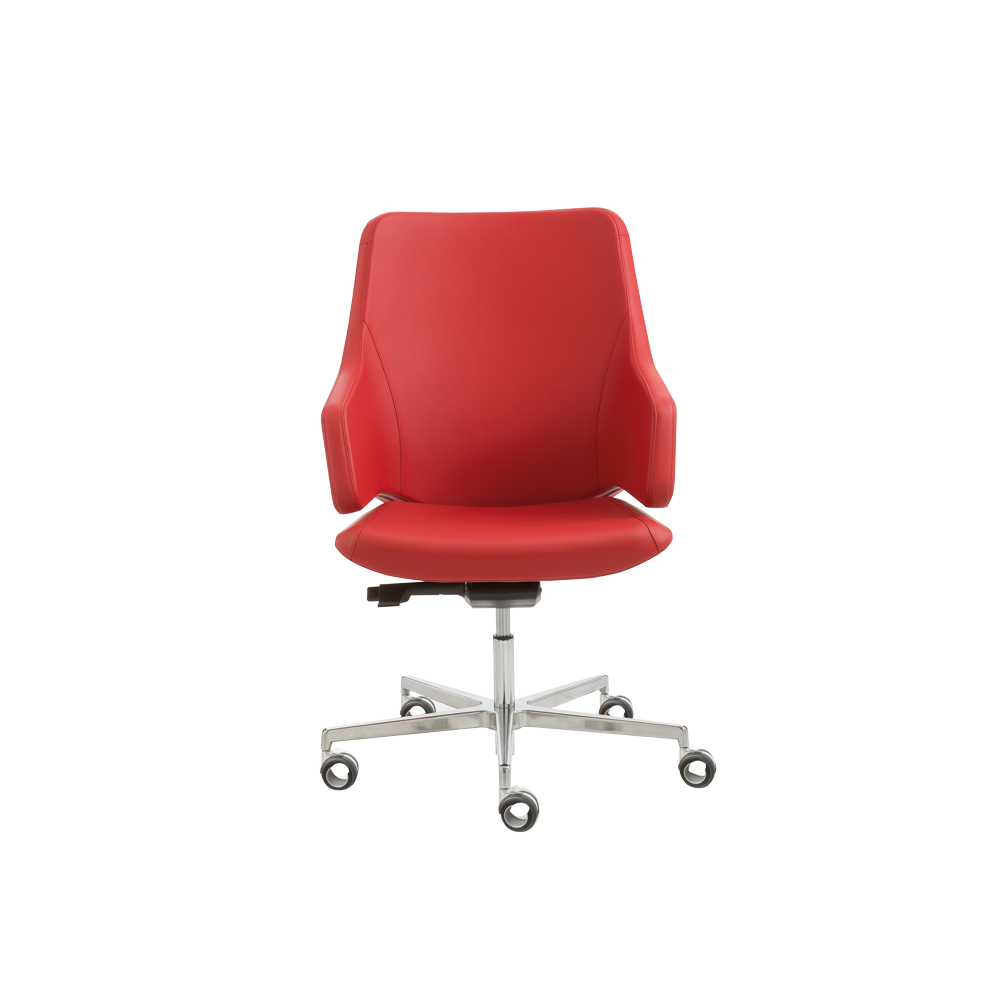 IT47
FLAT MEDIUM BACKREST, 5 STAR BASE
IT50
FLAT MEDIUM BACKREST, 4 STAR BASE
Meraviglia MV1
BASE A SLITTA
Meraviglia MV3
BASE 4 RAZZE CON RUOTE
Meraviglia MV4
BASE 4 RAZZE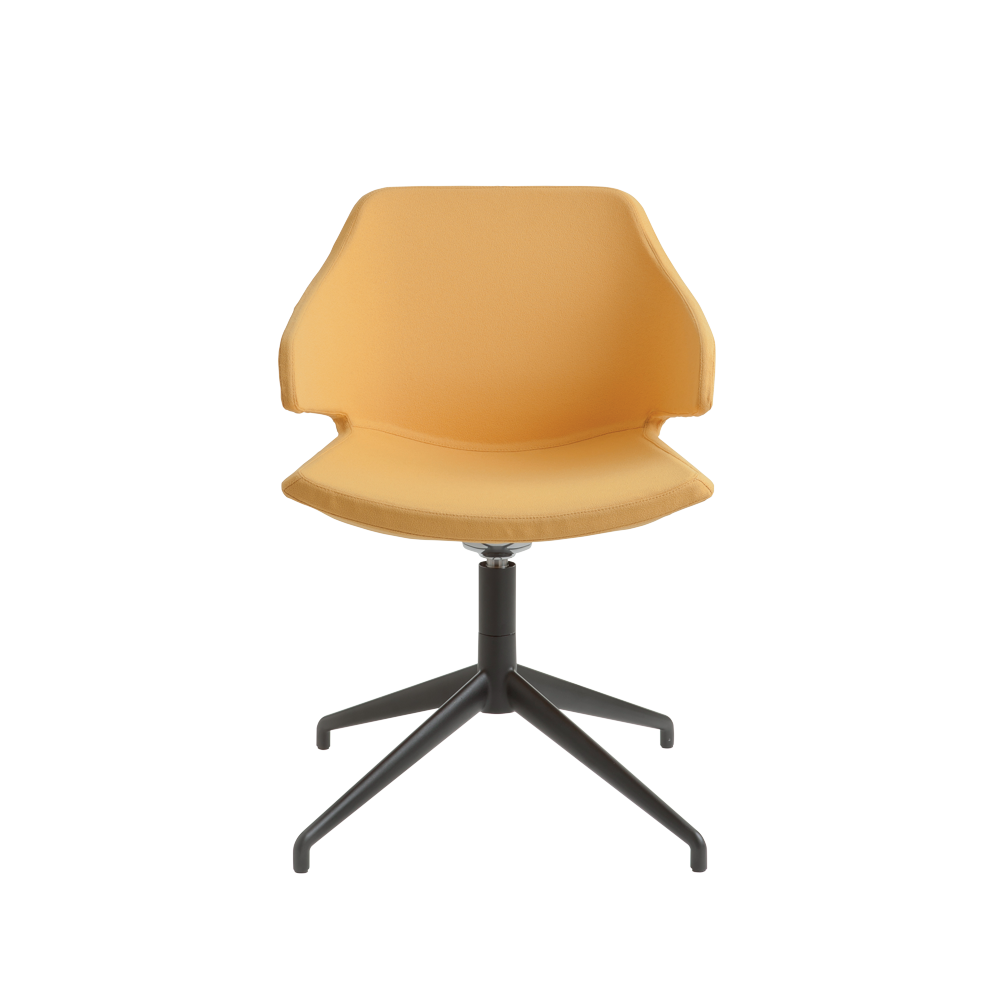 Meraviglia MV8
BASE 4 RAZZE NYLON
Italia IT1
STEEL HIGH BACKREST, 5 STAR BASE
Total height 125 cm
Width 69 cm
Depth 66 cm
Synchron mechanism
Italia IT2
STEEL HIGH BACKREST, 5 STAR BASE
Total height 125 cm
Width 69 cm
Depth 66 cm
Weight-sensitive mechanism
Italia IT5
STEEL HIGH BACKREST, 4 STAR BASE
Total height 125 cm
Width 62 cm
Depth 64 cm
Weight-sensitive mechanism
Italia IT6
STEEL MEDIUM BACKREST, 5 STAR BASE
Total height 98 cm
Width 69 cm
Depth 66 cm
Synchron mechanism
Italia IT7
STEEL MEDIUM BACKREST, 5 STAR BASE
Total height 98 cm
Width 69 cm
Depth 66 cm
Weight-sensitive mechanism
Italia IT10
STEEL MEDIUM BACKREST, 4 STAR BASE
Total height 98 cm
Width 62 cm
Depth 63 cm
Weight-sensitive mechanism
Italia IT21
EXTRA SOFT HIGH BACKREST, 5 STAR BASE
Total height 125 cm
Width 69 cm
Depth 66 cm
Synchron mechanism
Italia IT22
EXTRA SOFT HIGH BACKREST, 5 STAR BASE
Total height 125 cm
Width 69 cm
Depth 66 cm
Weight-sensitive mechanism
Italia IT25
EXTRA SOFT HIGH BACKREST, 4 STAR BASE
Total height 125 cm
Width 62 cm
Depth 64 cm
Weight-sensitive mechanism
Italia IT26
EXTRA SOFT MEDIUM BACKREST, 5 STAR BASE
Total height 98 cm
Width 69 cm
Depth 66 cm
Synchron mechanism
Italia IT27
EXTRA SOFT MEDIUM BACKREST, 5 STAR BASE
Total height 98 cm
Width 69 cm
Depth 66 cm
Weight-sensitive mechanism
Italia IT30
EXTRA SOFT MEDIUM BACKREST, 4 STAR BASE
Total height 98 cm
Width 62 cm
Depth 63 cm
Weight-sensitive mechanism
Italia IT41
FLAT HIGH BACKREST, 5 STAR BASE
Total height 125 cm
Width 69 cm
Depth 66 cm
Synchron mechanism
Italia IT42
FLAT HIGH BACKREST, 5 STAR BASE
Total height 125 cm
Width 69 cm
Depth 66 cm
Weight-sensitive mechanism
Italia IT45
FLAT HIGH BACKREST, 4 STAR BASE
Total height 125 cm
Width 62 cm
Depth 64 cm
Weight-sensitive mechanism
Italia IT46
FLAT MEDIUM BACKREST, 5 STAR BASE
Total height 98 cm
Width 69 cm
Depth 66 cm
Synchron mechanism
Italia IT47
FLAT MEDIUM BACKREST, 5 STAR BASE
Total height 98 cm
Width 69 cm
Depth 66 cm
Weight-sensitive mechanism
Italia IT50
FLAT MEDIUM BACKREST, 4 STAR BASE
Total height 98 cm
Width 62 cm
Depth 63 cm
Weight-sensitive mechanism
Italia Meraviglia MV1
BASE A SLITTA
Total height 80 cm
Width 55 cm
Depth 56 cm
Italia Meraviglia MV3
BASE 4 RAZZE CON RUOTE
Total height 71 cm
Width 55 cm
Depth 54 cm
Italia Meraviglia MV4
BASE 4 RAZZE
Total height 80 cm
Width 55 cm
Depth 54 cm
Italia Meraviglia MV8
BASE 4 RAZZE NYLON
Total height 80 cm
Width 55 cm
Depth 54 cm