Overtime
Design Luxy R&D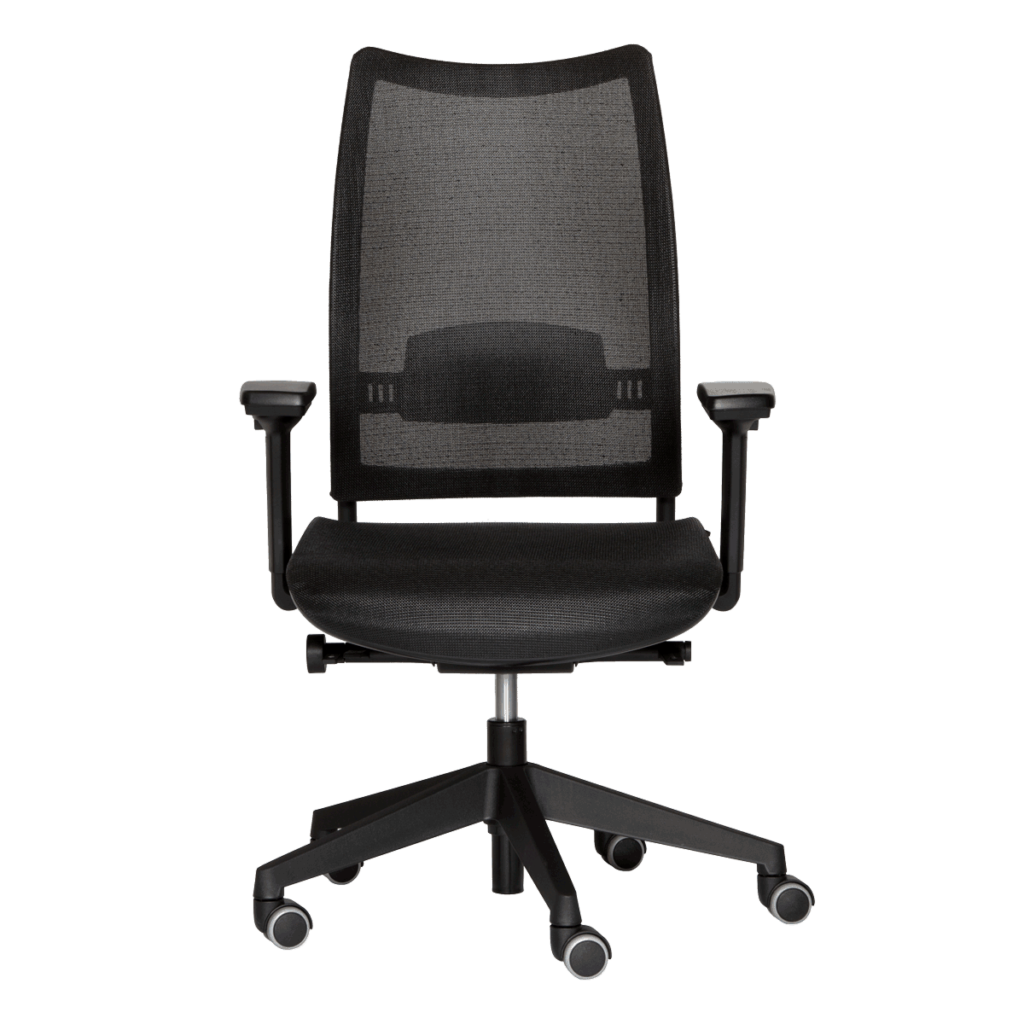 Geometrical simplicity for a space-less and timeless line. Ergonomics and modern design make it a complete product in terms of aesthetics and mechanical evolution. Dynamism between stability and movement for the user in the workspace. 
Overtime is the collection with a thoughtful and energetic character.
It is the perfect chair to use in any working environment.
19 Models available
2200
HIGH BACKREST WITH HEADREST, 3D ARMRESTS, 5 STAR ALUMINIUM OR NYLON BASE
2210R
HIGH BACKREST, 3D ARMRESTS, 5 STAR ALUMINIUM OR NYLON BASE
2210D
HIGH BACKREST, 1D ARMRESTS, 5 STAR ALUMINIUM OR NYLON BASE
2210
HIGH BACKREST, 5 STAR ALUMINIUM OR NYLON BASE
2400
HIGH BACKREST WITH HEADREST, 3D ARMRESTS, 5 STAR ALUMINIUM OR NYLON BASE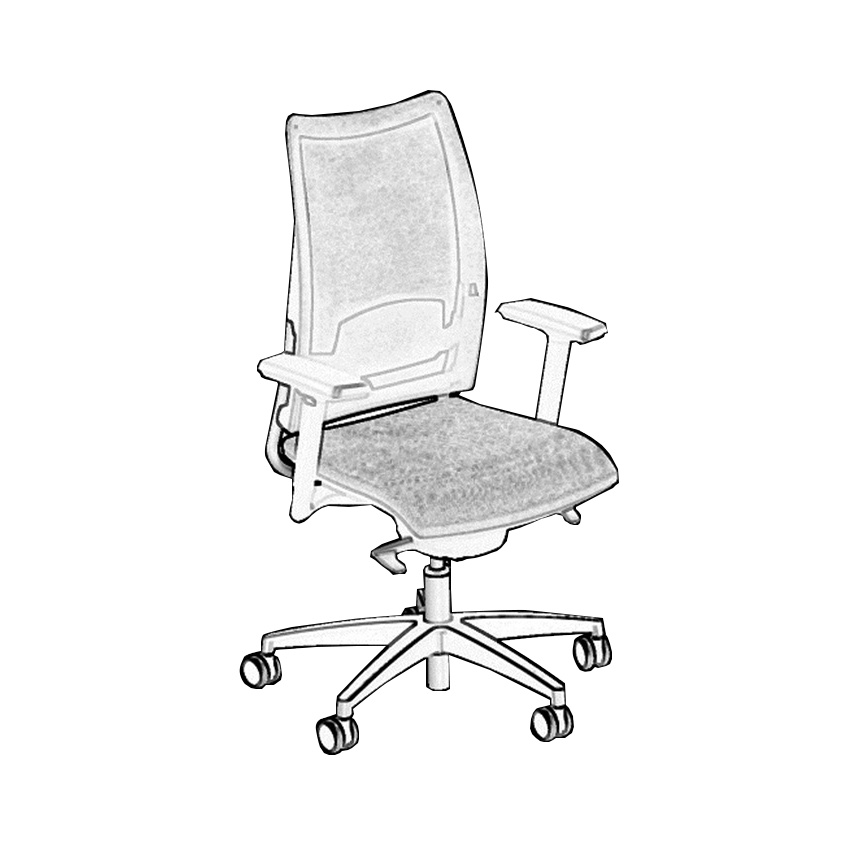 2410R
HIGH BACKREST, 3D ARMRESTS, 5 STAR ALUMINIUM OR NYLON BASE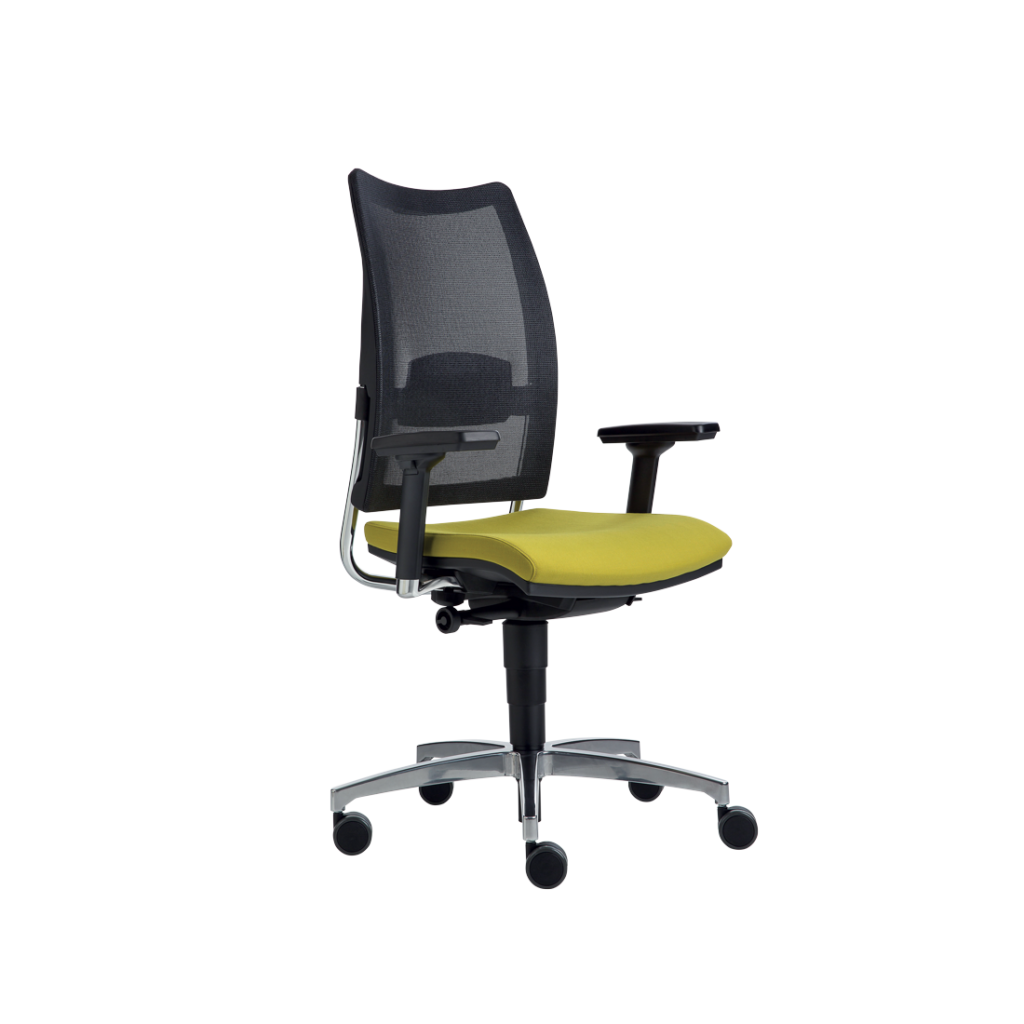 2410D
HIGH BACKREST, 1D ARMRESTS, 5 STAR ALUMINIUM OR NYLON BASE
2410
HIGH BACKREST, 5 STAR ALUMINIUM OR NYLON BASE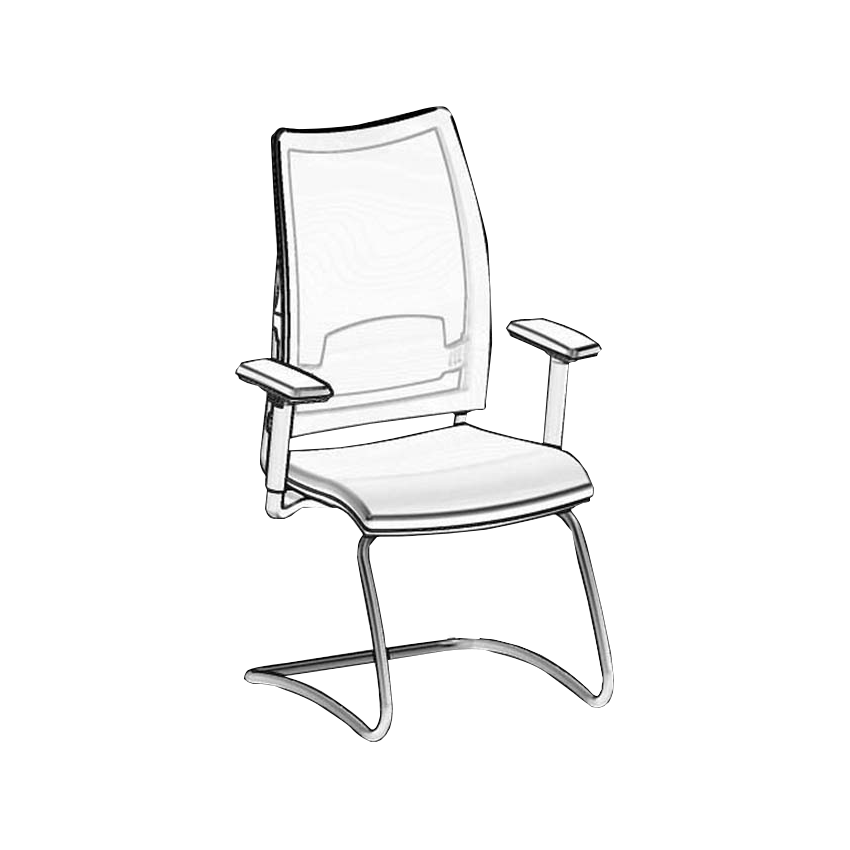 2900R
SLIDING BASE, 3D ARMRESTS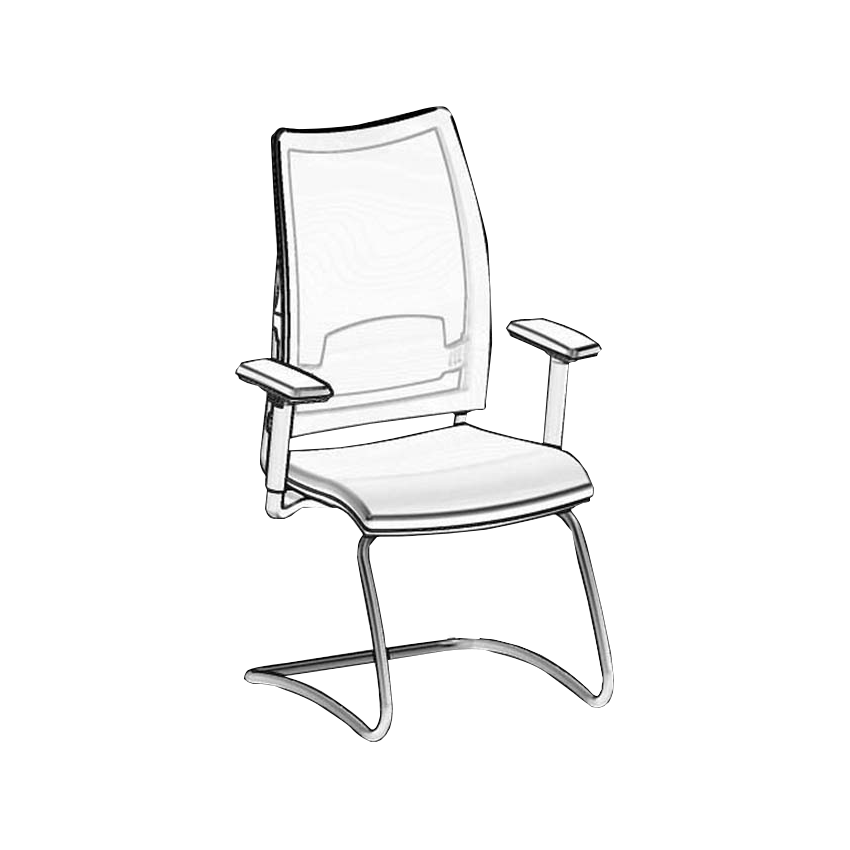 2900D
SLIDING BASE, 1D ARMRESTS
2900
SLIDING BASE, WITHOUT ARMRESTS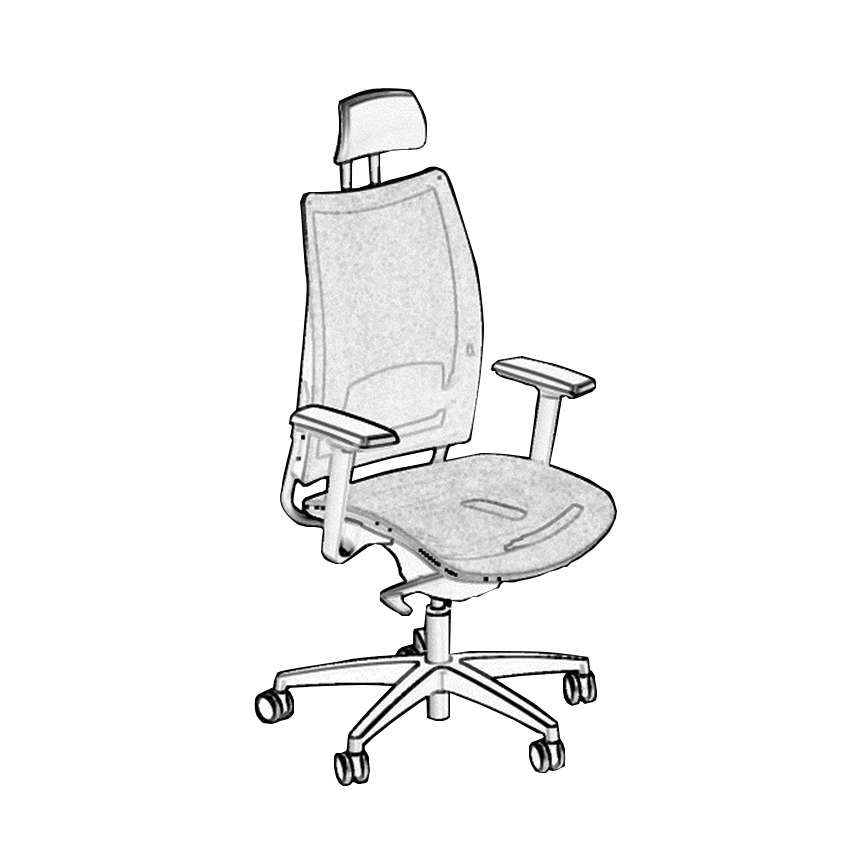 5700
HIGH BACKREST WITH HEADREST, MESH SEAT, 3D ARMRESTS, 5 STAR ALUMINIUM OR NYLON BASE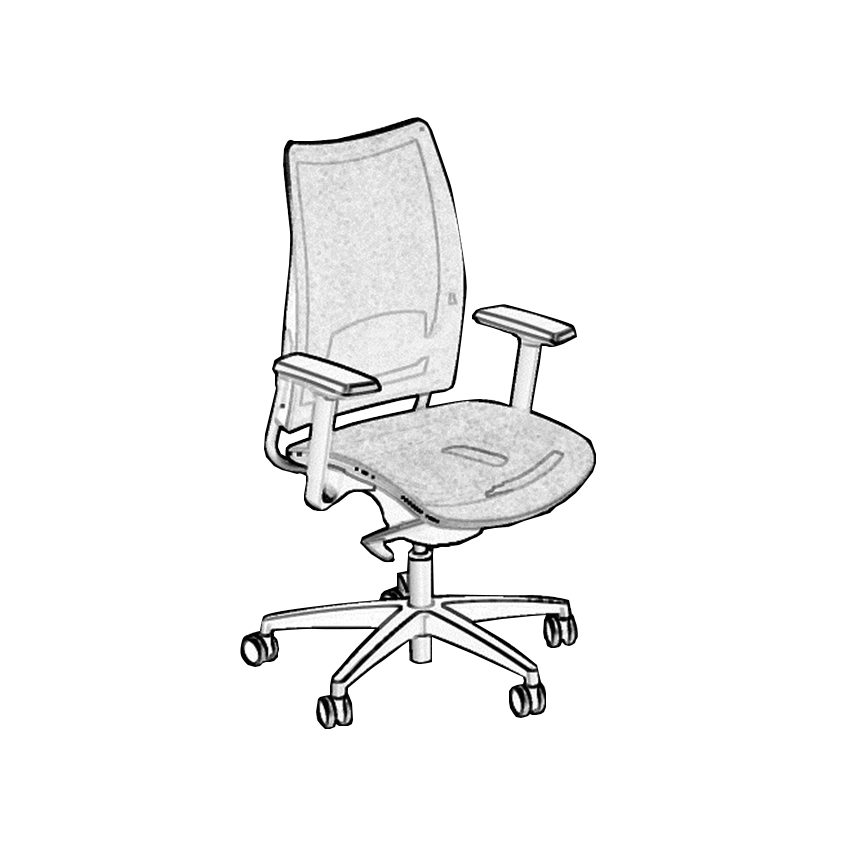 5710R
HIGH BACKREST, MESH SEAT, 3D ARMRESTS, 5 STAR ALUMINIUM OR NYLON BASE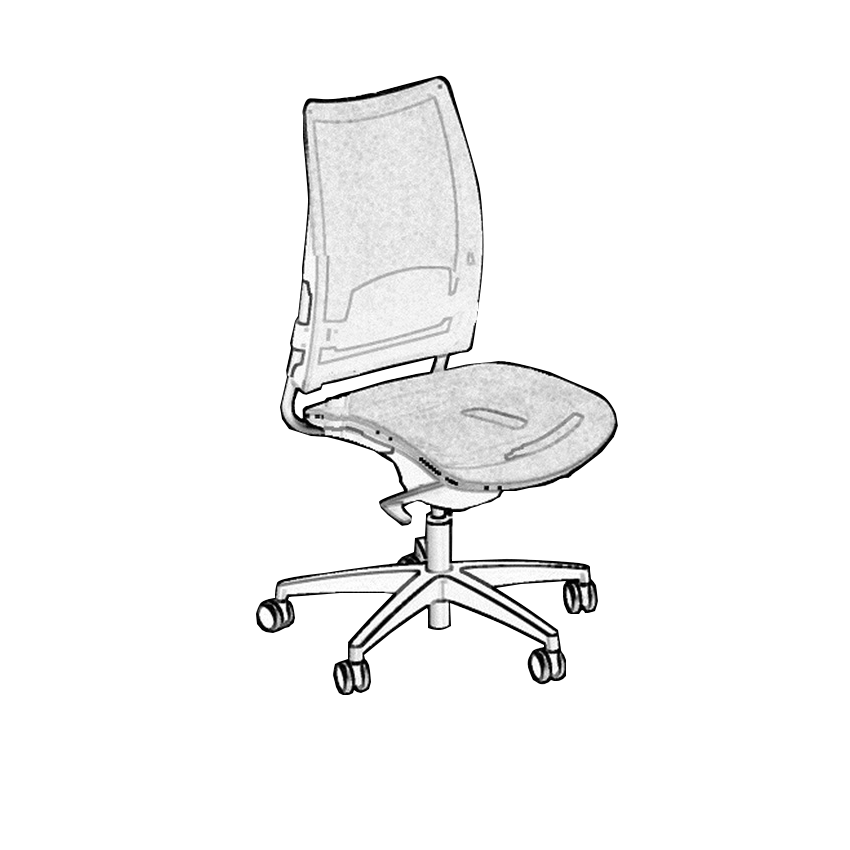 5710
HIGH BACKREST, MESH SEAT, 5 STAR ALUMINIUM OR NYLON BASE
5800
HIGH BACKREST WITH HEADREST, MESH SEAT, 3D ARMRESTS, 5 STAR ALUMINIUM OR NYLON BASE
5810R
HIGH BACKREST, MESH SEAT, 3D ARMRESTS, 5 STAR ALUMINIUM OR NYLON BASE
5810
HIGH BACKREST, MESH SEAT, 5 STAR ALUMINIUM OR NYLON BASE
5600R
SLIDING BASE, 3D ARMRESTS, MESH SEAT
5600
SLIDING BASE, MESH SEAT
Overtime 2200
HIGH BACKREST WITH HEADREST, 3D ARMRESTS, 5 STAR ALUMINIUM OR NYLON BASE
Total height 120 cm
Width 67 cm
Depth 67 cm
Automatic synchro mechanism
Overtime 2210R
HIGH BACKREST, 3D ARMRESTS, 5 STAR ALUMINIUM OR NYLON BASE
Total height 100 cm
Width 67 cm
Depth 67 cm
Automatic synchro mechanism
Overtime 2210D
HIGH BACKREST, 1D ARMRESTS, 5 STAR ALUMINIUM OR NYLON BASE
Total height 100 cm
Width 67 cm
Depth 67 cm
Automatic synchro mechanism
Overtime 2210
HIGH BACKREST, 5 STAR ALUMINIUM OR NYLON BASE
Total height 100 cm
Width 67 cm
Depth 67 cm
Automatic synchro mechanism
Overtime 2400
HIGH BACKREST WITH HEADREST, 3D ARMRESTS, 5 STAR ALUMINIUM OR NYLON BASE
Total height 120 cm
Width 67 cm
Depth 67 cm
Automatic synchro mechanism
Overtime 2410R
HIGH BACKREST, 3D ARMRESTS, 5 STAR ALUMINIUM OR NYLON BASE
Total height 100 cm
Width 67 cm
Depth 67 cm
Automatic synchro mechanism
Overtime 2410D
HIGH BACKREST, 1D ARMRESTS, 5 STAR ALUMINIUM OR NYLON BASE
Total height 100 cm
Width 67 cm
Depth 67 cm
Automatic synchro mechanism
Overtime 2410
HIGH BACKREST, 5 STAR ALUMINIUM OR NYLON BASE
Total height 100 cm
Width 67 cm
Depth 67 cm
Automatic synchro mechanism
Overtime 2900R
SLIDING BASE, 3D ARMRESTS
Total height 105 cm
Width 64 cm
Depth 66 cm
Overtime 2900D
SLIDING BASE, 1D ARMRESTS
Total height 105 cm
Width 64 cm
Depth 66 cm
Overtime 2900
SLIDING BASE, WITHOUT ARMRESTS
Total height 105 cm
Width 51 cm
Depth 66 cm
Overtime 5700
HIGH BACKREST WITH HEADREST, MESH SEAT, 3D ARMRESTS, 5 STAR ALUMINIUM OR NYLON BASE
Total height 123 cm
Width 67 cm
Depth 67 cm
Automatic synchro mechanism
Overtime 5710R
HIGH BACKREST, MESH SEAT, 3D ARMRESTS, 5 STAR ALUMINIUM OR NYLON BASE
Total height 101 cm
Width 67 cm
Depth 67 cm
Automatic synchro mechanism
Overtime 5710
HIGH BACKREST, MESH SEAT, 5 STAR ALUMINIUM OR NYLON BASE
Total height 101 cm
Width 67 cm
Depth 67 cm
Automatic synchro mechanism
Overtime 5800
HIGH BACKREST WITH HEADREST, MESH SEAT, 3D ARMRESTS, 5 STAR ALUMINIUM OR NYLON BASE
Total height 123 cm
Width 67 cm
Depth 67 cm
Automatic synchro mechanism
Overtime 5810R
HIGH BACKREST, MESH SEAT, 3D ARMRESTS, 5 STAR ALUMINIUM OR NYLON BASE
Total height 101 cm
Width 67 cm
Depth 67 cm
Automatic synchro mechanism
Overtime 5810
HIGH BACKREST, MESH SEAT, 5 STAR ALUMINIUM OR NYLON BASE
Total height 101 cm
Width 67 cm
Depth 67 cm
Automatic synchro mechanism
Overtime 5600R
SLIDING BASE, 3D ARMRESTS, MESH SEAT
Total height 104 cm
Width 64 cm
Depth 66 cm
Overtime 5600
SLIDING BASE, MESH SEAT
Total height 104 cm
Width 61 cm
Depth 66 cm