Nulite
Design Luxy R&D
Nulite is the seat with an elegant character that enriches the space in which it is inserted, providing a feeling of pleasant brightness and engaging decisiveness.
It is an expression of extreme multifunctionality, and a perfect design object.
Nulite is available in three upholstery variants: mesh with a minimalist yet refined style, padded with enveloping comfort and thermoformed synonymous of elegance.
37 Models available
28040
HIGH UPHOLSTERED BACKREST, 5 STAR BASE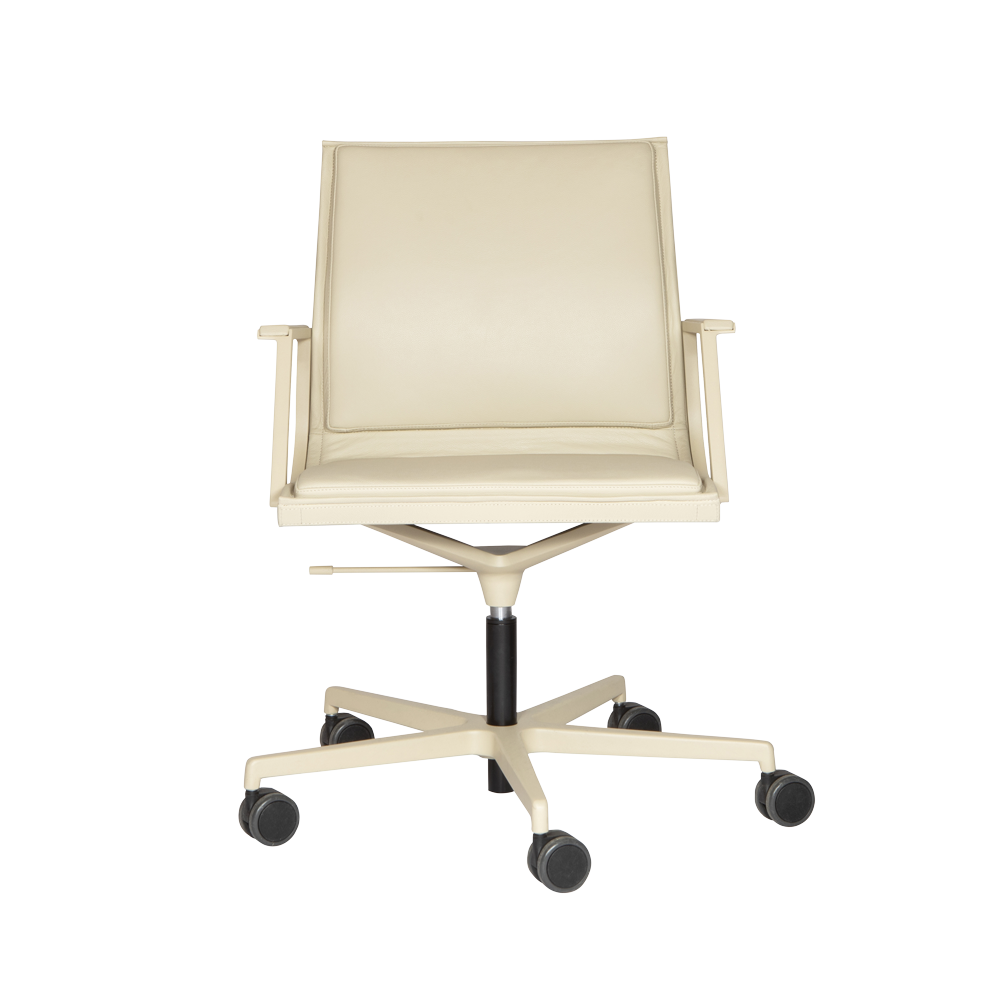 28090B
MEDIUM UPHOLSTERED BACKREST, 5 STAR BASE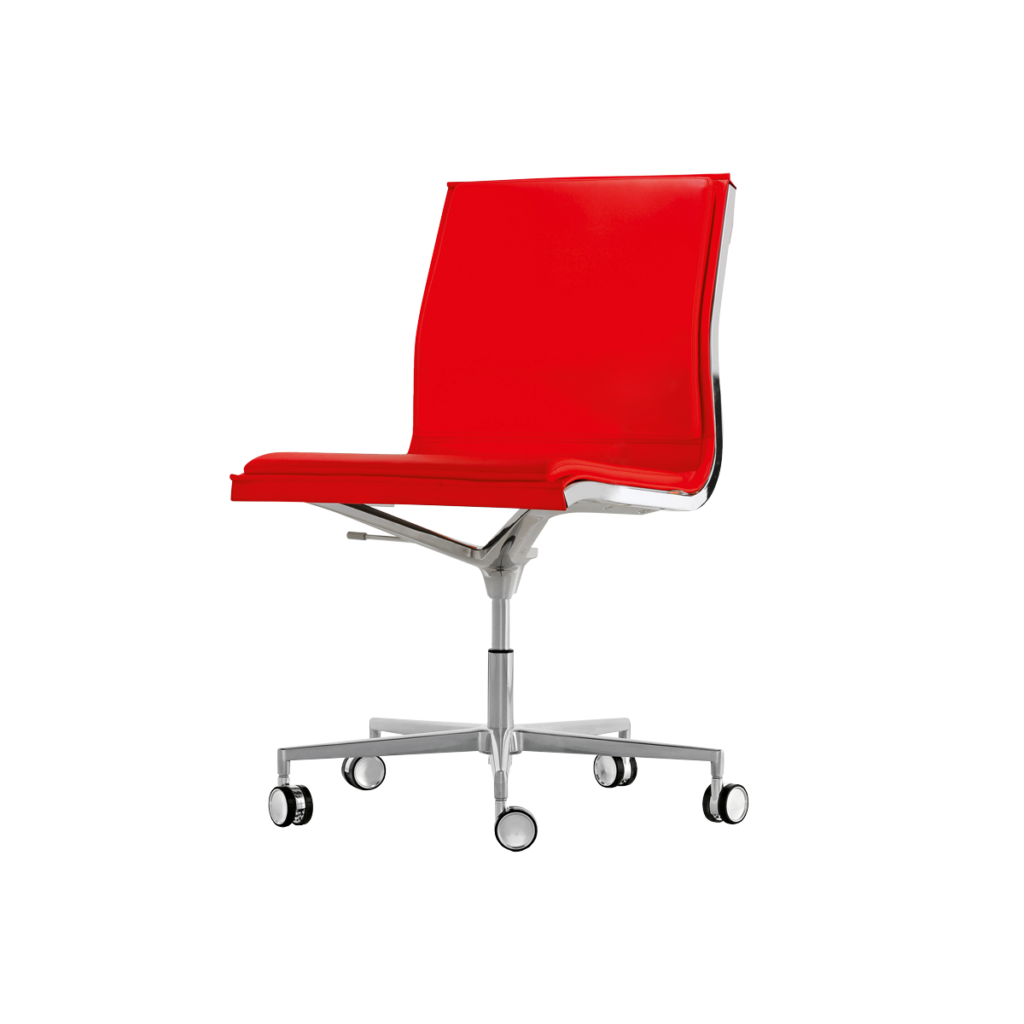 28090
MEDIUM UPHOLSTERED BACKREST, WITHOUT ARMRESTS, 5 STAR BASE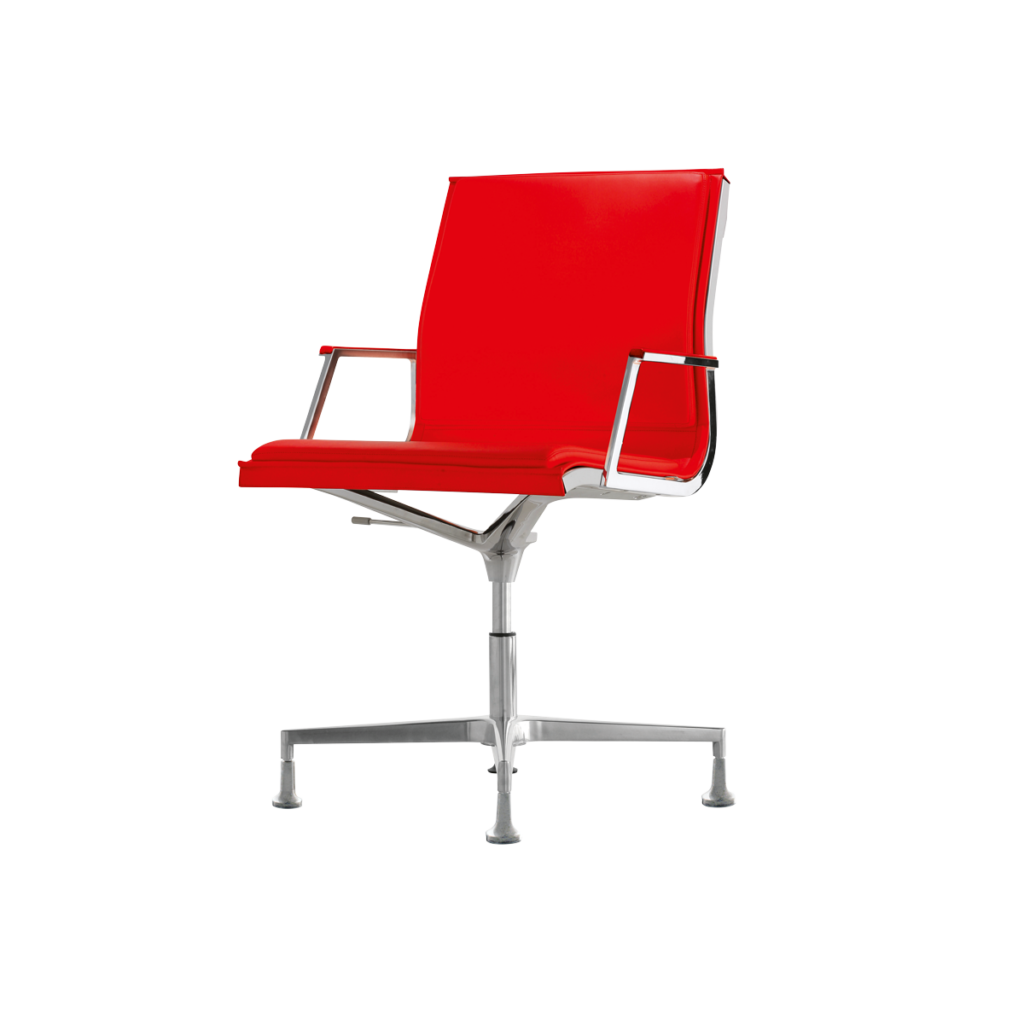 28100B
MEDIUM UPHOLSTERED BACKREST, 4 STAR BASE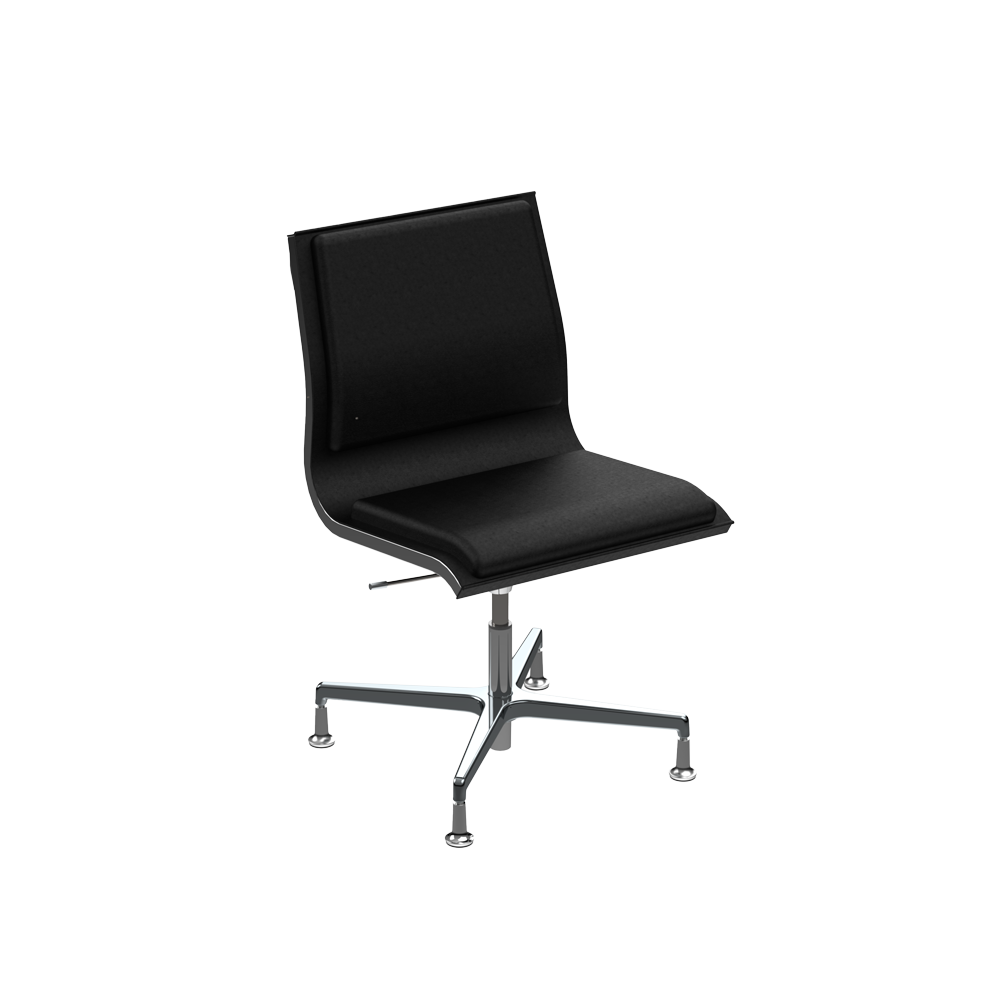 28100
MEDIUM UPHOLSTERED BACKREST, WITHOUT ARMRESTS, 4 STAR BASE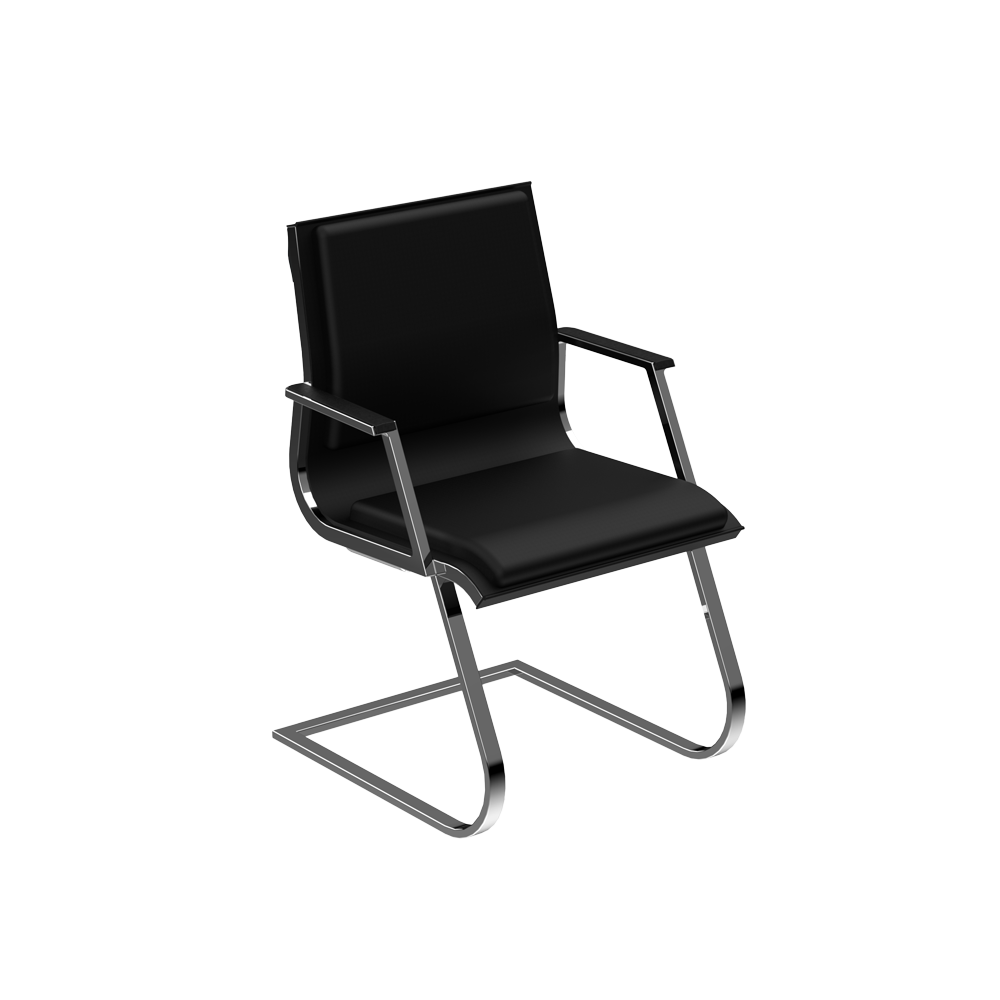 28080B
MEDIUM UPHOLSTERED BACKREST, SLIDING BASE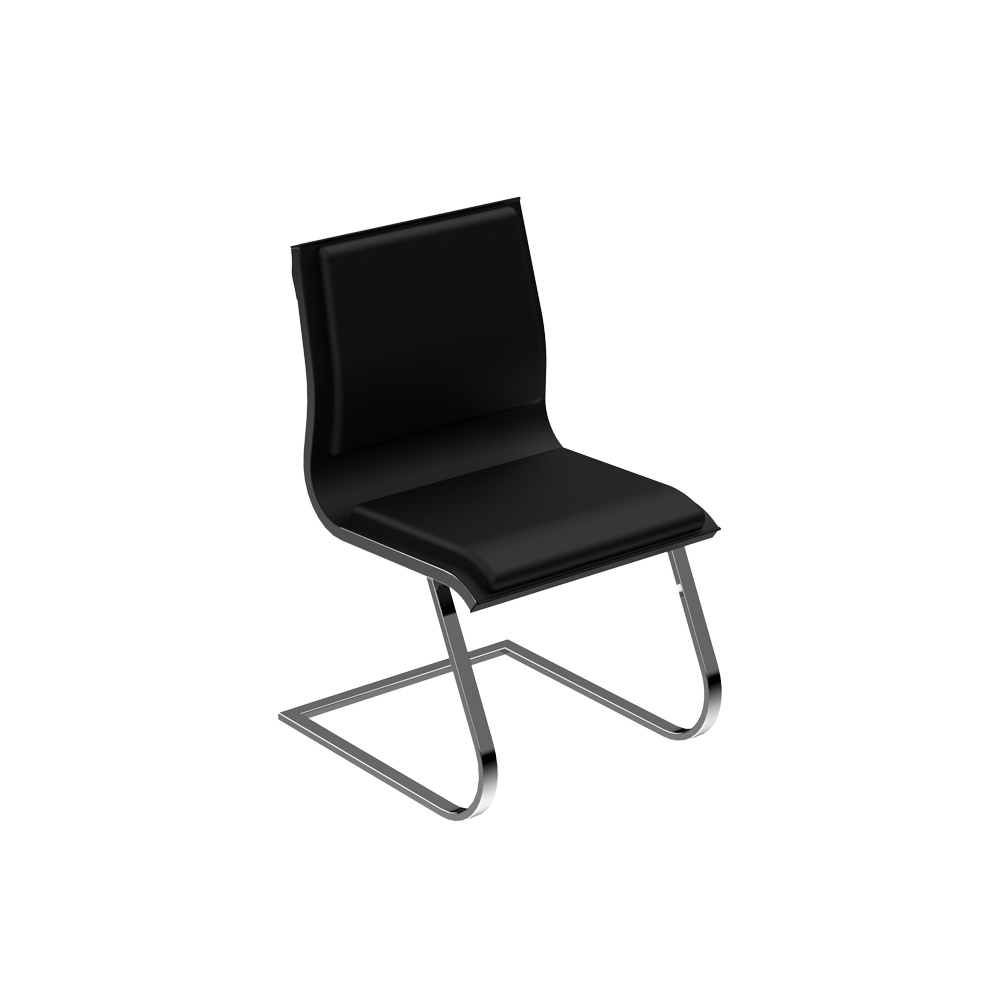 28080
MEDIUM UPHOLSTERED BACKREST, WITHOUT ARMRESTS, SLIDING BASE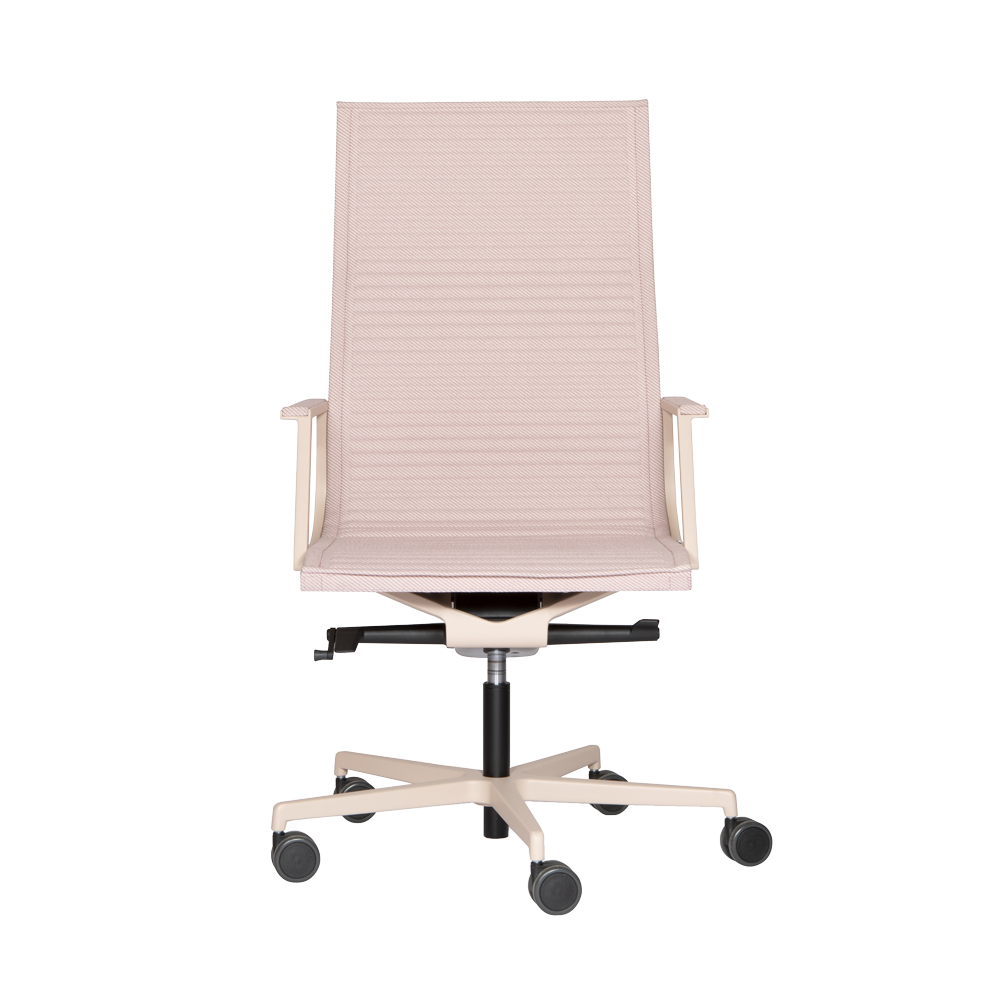 26040
HIGH THERMOFORMED BACKREST, 5 STAR BASE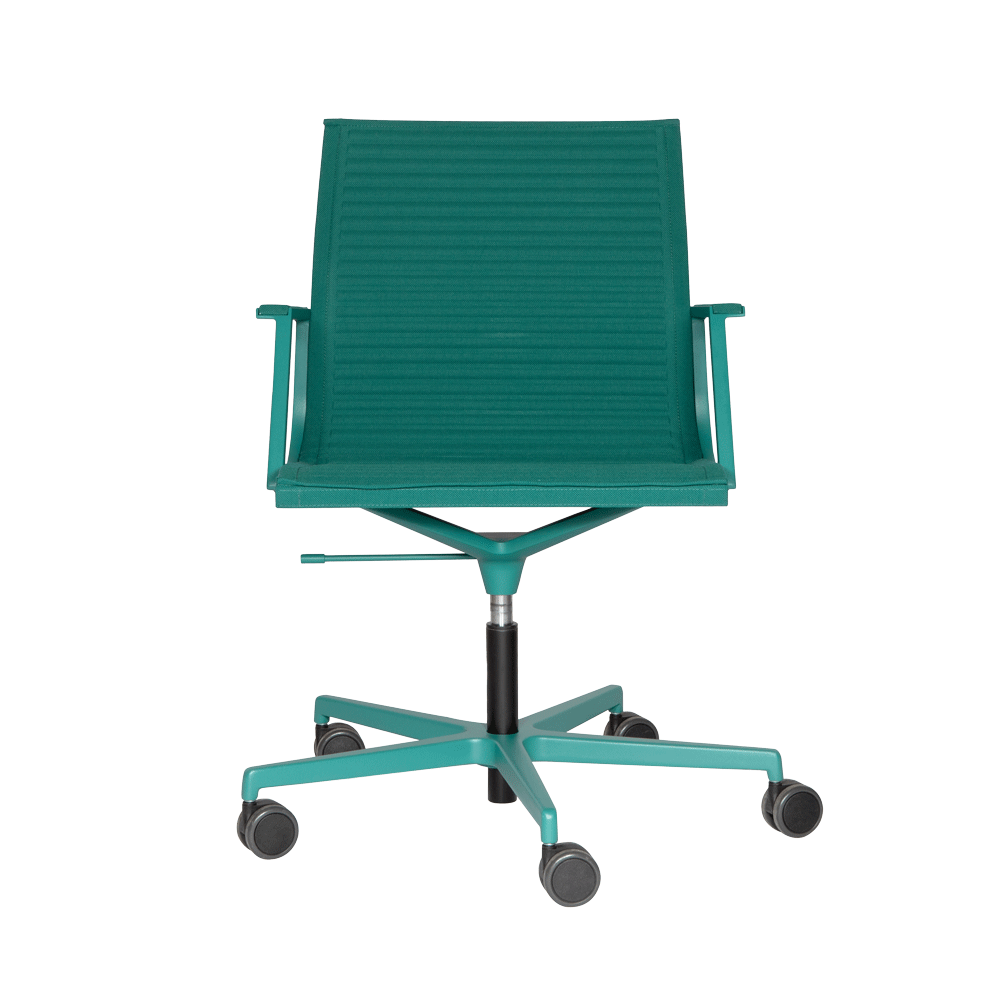 26090B
MEDIUM THERMOFORMED BACKREST, 5 STAR BASE
26090
MEDIUM THERMOFORMED BACKREST, WITHOUT ARMRESTS, 5 STAR BASE
26100B
MEDIUM THERMOFORMED BACKREST, 4 STAR BASE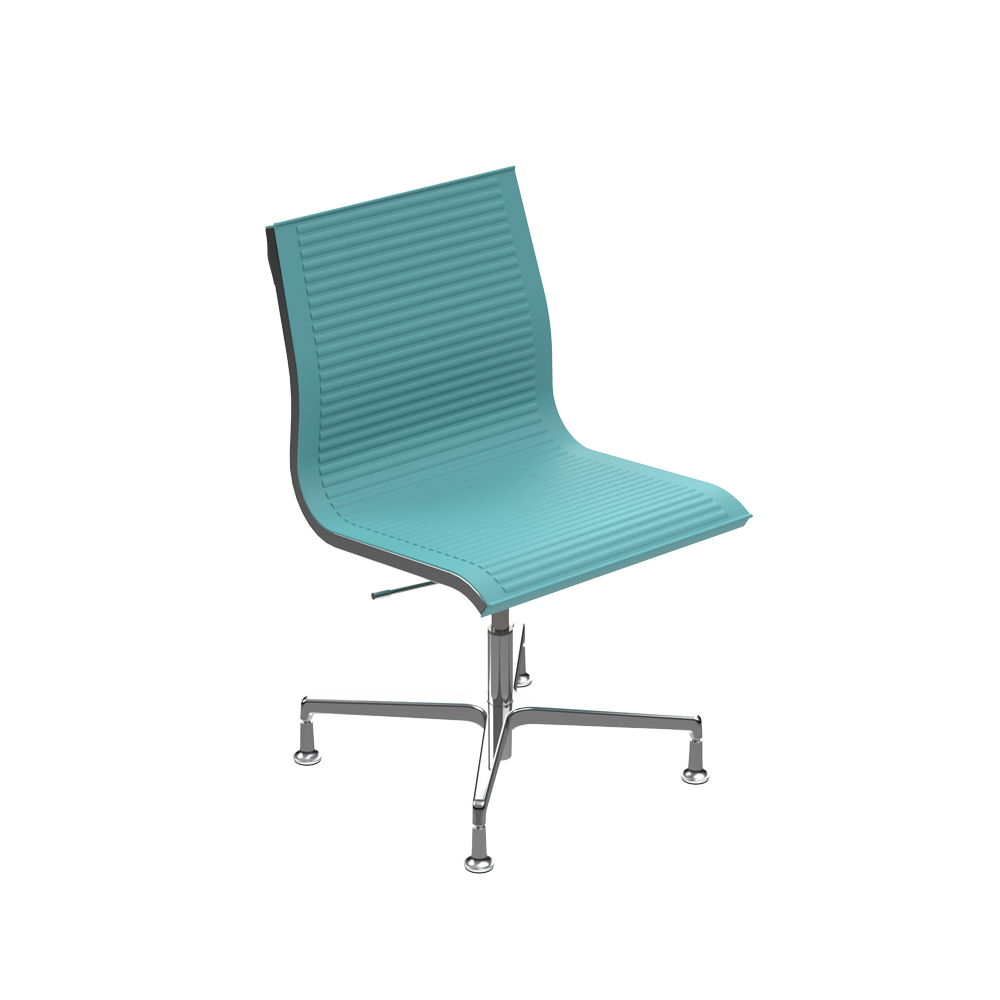 26100
MEDIUM THERMOFORMED BACKREST, WITHOUT ARMRESTS, 4 STAR BASE
26080B
MEDIUM THERMOFORMED BACKREST, SLIDING BASE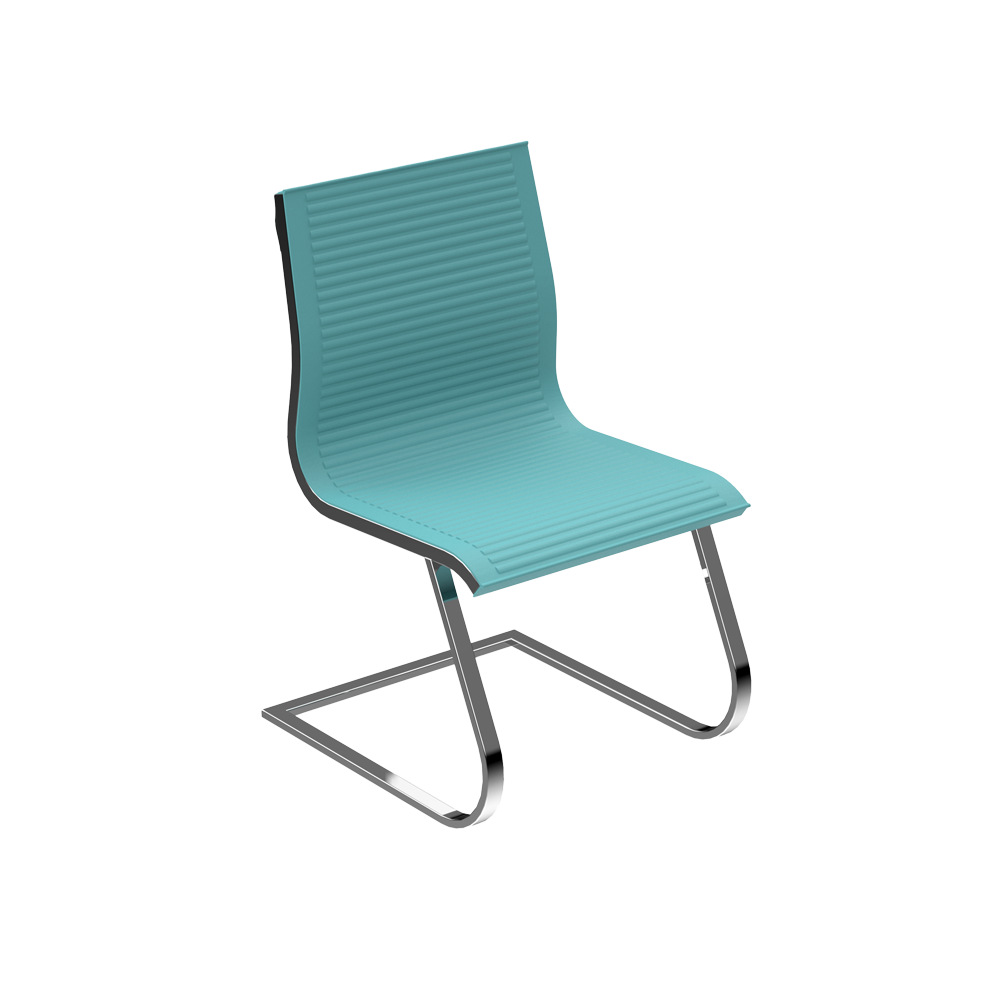 26080
MEDIUM THERMOFORMED BACKREST, WITHOUT ARMRESTS, SLIDING BASE
24040
HIGH MESH BACKREST, 5 STAR BASE
24090B
MEDIUM MESH BACKREST, 5 STAR BASE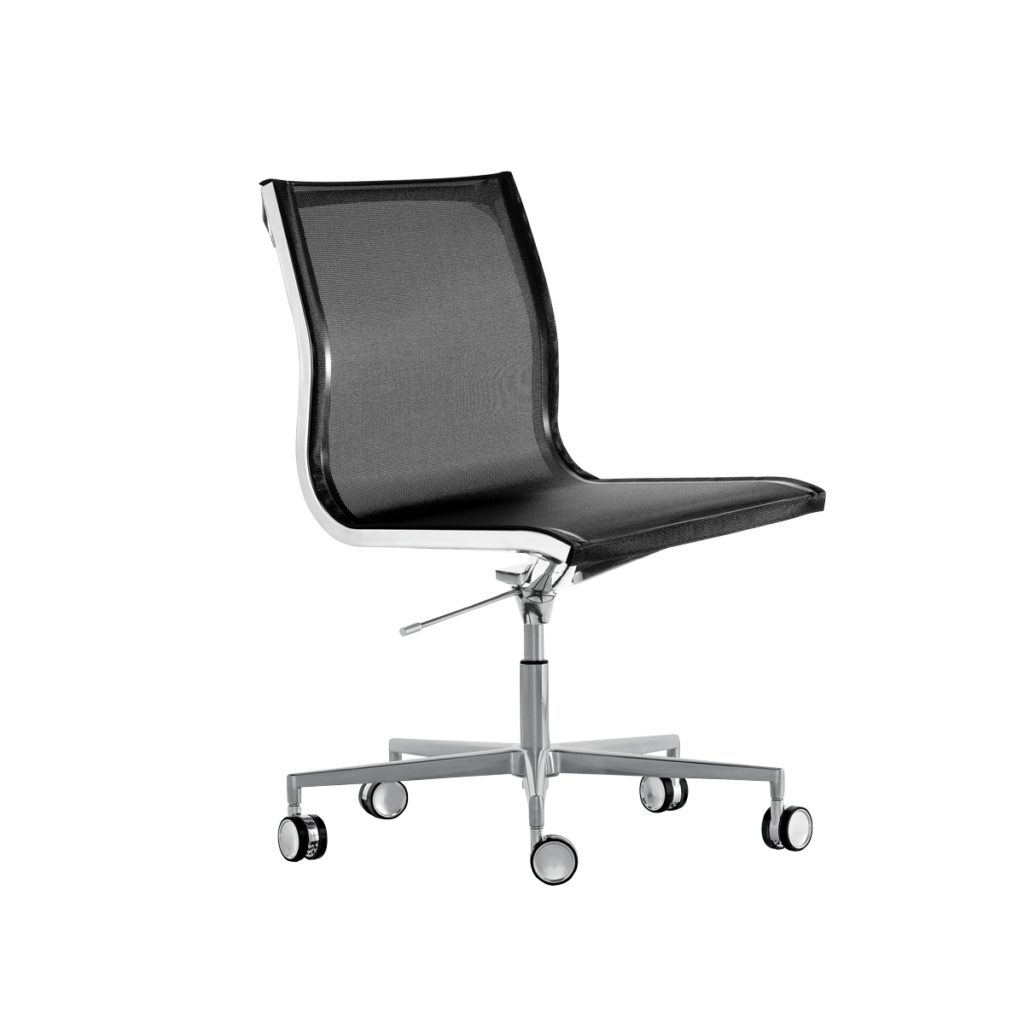 24090
MEDIUM MESH BACKREST, WITHOUT ARMRESTS, 5 STAR BASE
24100B
MEDIUM MESH BACKREST, 4 STAR BASE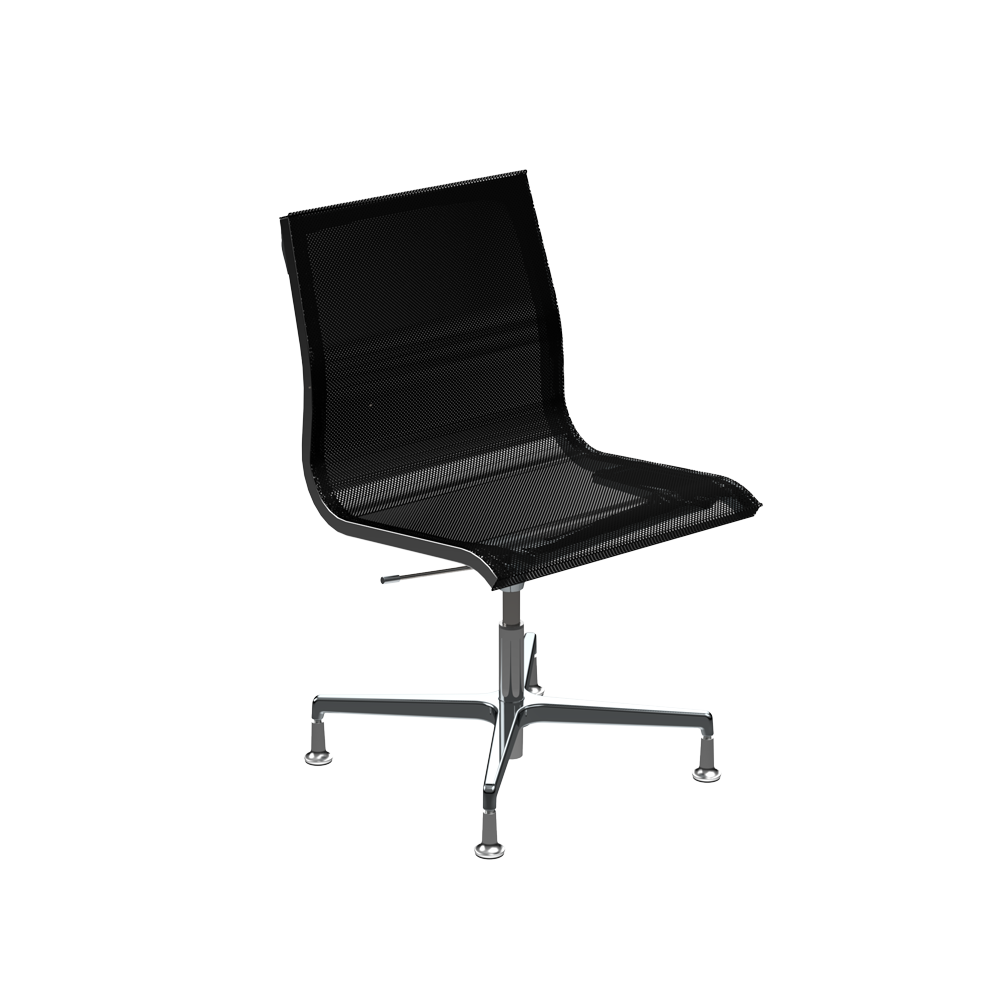 24100
MEDIUM MESH BACKREST, WITHOUT ARMRESTS, 4 STAR BASE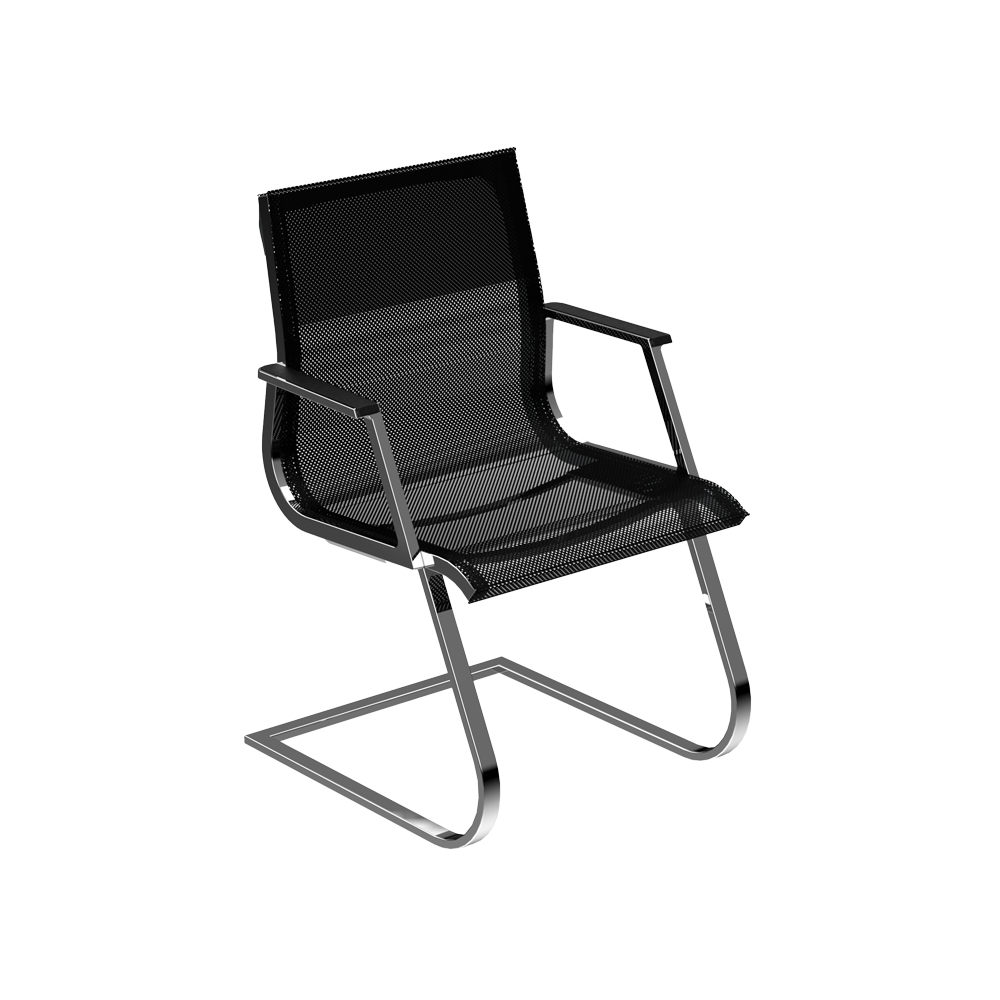 24080B
MEDIUM MESH BACKREST, SLIDING BASE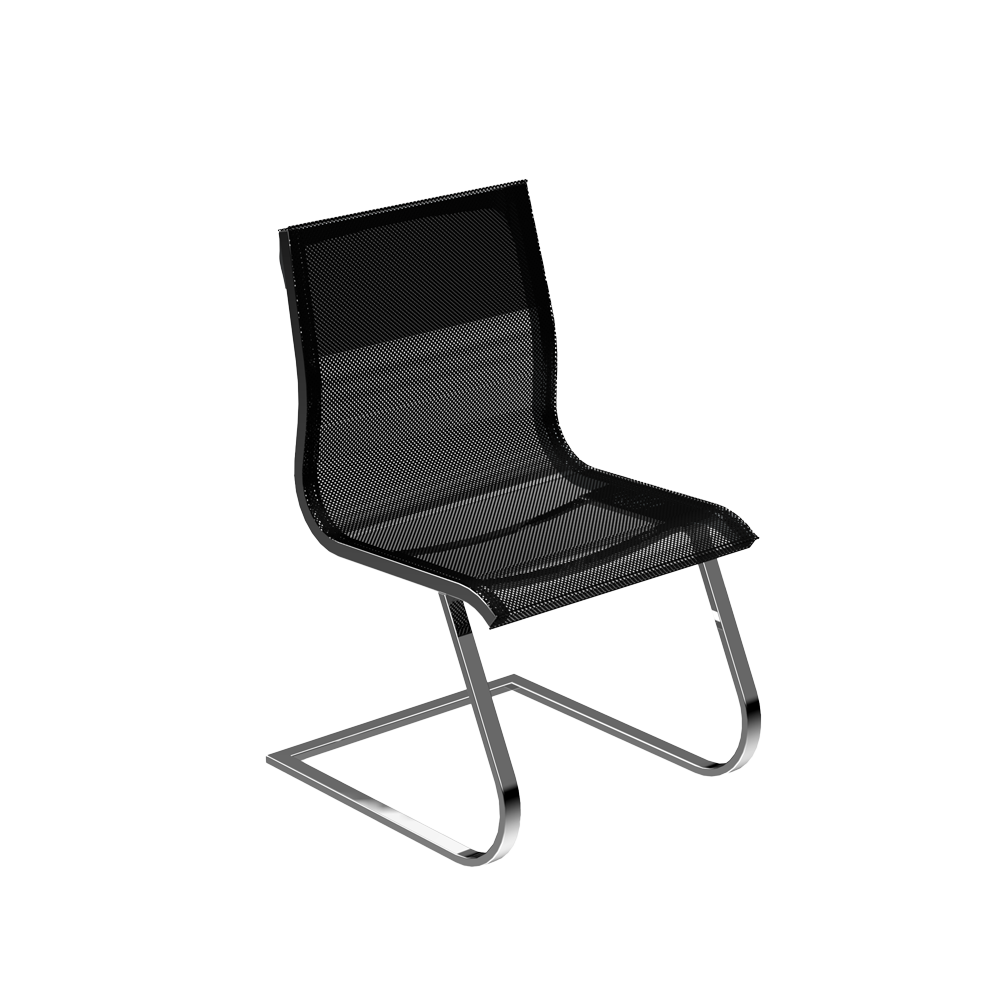 24080
MEDIUM MESH BACKREST, WITHOUT ARMRESTS, SLIDING BASE
Bench 26000 2P
2-SEATER THERMOFORMED BENCH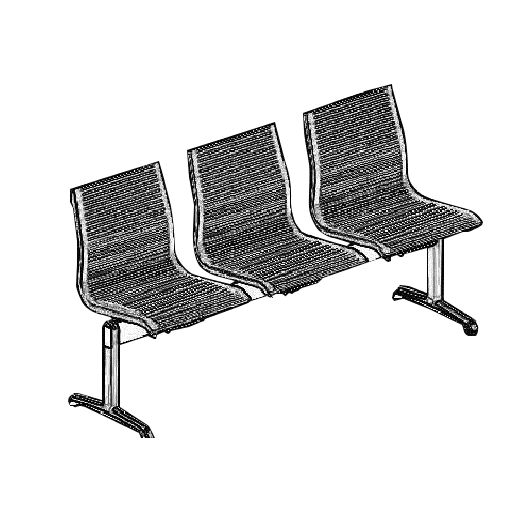 Bench 26000 3P
3-SEATER THERMOFORMED BENCH
Bench 26000 4P
4-SEATER THERMOFORMED BENCH
Bench 26000 5P
5-SEATER THERMOFORMED BENCH
Bench 26000B 2P
2-SEATER THERMOFORMED BENCH WITH ARMRESTS
Bench 26000B 3P
3-SEATER THERMOFORMED BENCH WITH ARMRESTS
Bench 26000B 4P
4-SEATER THERMOFORMED BENCH WITH ARMRESTS
Bench 26000B 5P
5-SEATER THERMOFORMED BENCH WITH ARMRESTS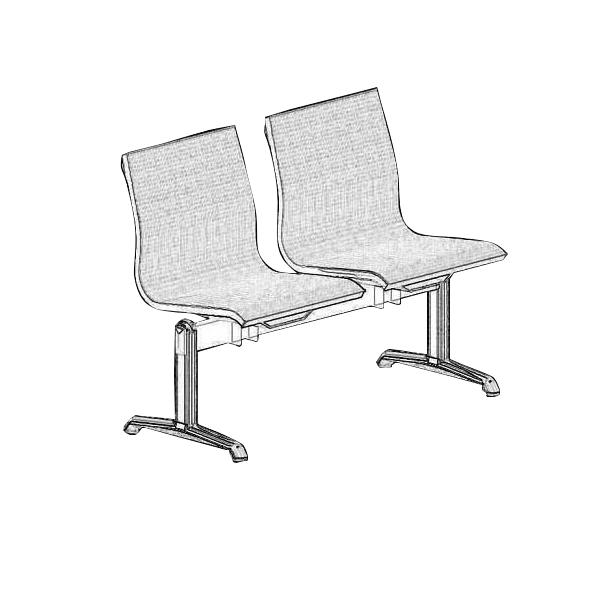 Bench 24000 2P
2-PERSON MESH BENCH
Bench 24000 3P
3-PERSON MESH BENCH
Bench 24000 4P
4-PERSON MESH BENCH
Bench 24000 5P
5-PERSON MESH BENCH
Bench 24000B 2P
2-PERSON MESH BENCH WITH ARMRESTS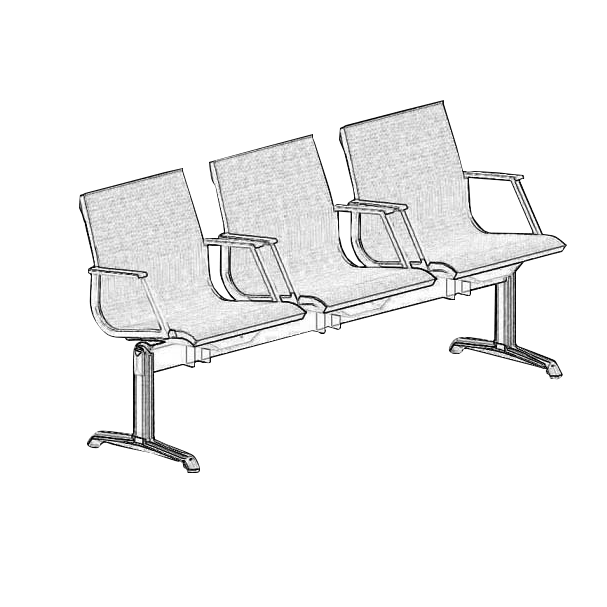 Bench 24000B 3P
3-PERSON MESH BENCH WITH ARMRESTS
Bench 24000B 4P
4-PERSON MESH BENCH WITH ARMRESTS
Bench 24000B 5P
5-PERSON MESH BENCH WITH ARMRESTS
Nulite 28040
HIGH UPHOLSTERED BACKREST, 5 STAR BASE
Total height 107 cm
Width 66,5 cm
Depth 64 cm
Decentrated multiblock - Gas lift mechanism
Nulite 28090B
MEDIUM UPHOLSTERED BACKREST, 5 STAR BASE
Total height 85 cm
Width 66,5 cm
Depth 64 cm
Decentrated multiblock - Gas lift mechanism
Nulite 28090
MEDIUM UPHOLSTERED BACKREST, WITHOUT ARMRESTS, 5 STAR BASE
Total height 85 cm
Width 66,5 cm
Depth 64 cm
Decentrated multiblock - Gas lift mechanism
Nulite 28100B
MEDIUM UPHOLSTERED BACKREST, 4 STAR BASE
Total height 85 cm
Width 60 cm
Depth 60 cm
Gas lift mechanism
Nulite 28100
MEDIUM UPHOLSTERED BACKREST, WITHOUT ARMRESTS, 4 STAR BASE
Total height 85 cm
Width 52 cm
Depth 60 cm
Gas lift mechanism
Nulite 28080B
MEDIUM UPHOLSTERED BACKREST, SLIDING BASE
Total height 91,5 cm
Width 60 cm
Depth 60 cm
Nulite 28080
MEDIUM UPHOLSTERED BACKREST, WITHOUT ARMRESTS, SLIDING BASE
Total height 91,5 cm
Width 52 cm
Depth 60 cm
Nulite 26040
HIGH THERMOFORMED BACKREST, 5 STAR BASE
Total height 107 cm
Width 66,5 cm
Depth 64 cm
Decentrated multiblock - Gas lift mechanism
Nulite 26090B
MEDIUM THERMOFORMED BACKREST, 5 STAR BASE
Total height 85 cm
Width 66,5 cm
Depth 64 cm
Decentrated multiblock - Gas lift mechanism
Nulite 26090
MEDIUM THERMOFORMED BACKREST, WITHOUT ARMRESTS, 5 STAR BASE
Total height 85 cm
Width 66,5 cm
Depth 64 cm
Decentrated multiblock - Gas lift mechanism
Nulite 26100B
MEDIUM THERMOFORMED BACKREST, 4 STAR BASE
Total height 85 cm
Width 60 cm
Depth 60 cm
Gas lift mechanism
Nulite 26100
MEDIUM THERMOFORMED BACKREST, WITHOUT ARMRESTS, 4 STAR BASE
Total height 85 cm
Width 52 cm
Depth 60 cm
Gas lift mechanism
Nulite 26080B
MEDIUM THERMOFORMED BACKREST, SLIDING BASE
Total height 91,5 cm
Width 60 cm
Depth 60 cm
Nulite 26080
MEDIUM THERMOFORMED BACKREST, WITHOUT ARMRESTS, SLIDING BASE
Total height 91,5 cm
Width 52cm
Depth 60 cm
Nulite 24040
HIGH MESH BACKREST, 5 STAR BASE
Total height 107 cm
Width 66,5 cm
Depth 64 cm
Decentrated multiblock - Gas lift mechanism
Nulite 24090B
MEDIUM MESH BACKREST, 5 STAR BASE
Total height 107 cm
Width 66,5 cm
Depth 64 cm
Decentrated multiblock - Gas lift mechanism
Nulite 24090
MEDIUM MESH BACKREST, WITHOUT ARMRESTS, 5 STAR BASE
Total height 85 cm
Width 66,5 cm
Depth 64 cm
Decentrated multiblock - Gas lift mechanism
Nulite 24100B
MEDIUM MESH BACKREST, 4 STAR BASE
Total height 85 cm
Width 66,5 cm
Depth 64 cm
Gas lift mechanism
Nulite 24100
MEDIUM MESH BACKREST, WITHOUT ARMRESTS, 4 STAR BASE
Total height 85 cm
Width 66,5 cm
Depth 64 cm
Gas lift mechanism
Nulite 24080B
MEDIUM MESH BACKREST, SLIDING BASE
Total height 91,5 cm
Width 60 cm
Depth 60 cm
Nulite 24080
MEDIUM MESH BACKREST, WITHOUT ARMRESTS, SLIDING BASE
Total height 91,5 cm
Width 52 cm
Depth 60 cm
Nulite Bench 26000 2P
2-SEATER THERMOFORMED BENCH
Total hight 89 cm
Width 116 cm
Depth 59 cm
Nulite Bench 26000 3P
3-SEATER THERMOFORMED BENCH
Total hight 89 cm
Width 178 cm
Depth 59 cm
Nulite Bench 26000 4P
4-SEATER THERMOFORMED BENCH
Total hight 89 cm
Width 240 cm
Depth 59 cm
Nulite Bench 26000 5P
5-SEATER THERMOFORMED BENCH
Total hight 89 cm
Width 302 cm
Depth 59 cm
Nulite Bench 26000B 2P
2-SEATER THERMOFORMED BENCH WITH ARMRESTS
Total hight 89 cm
Width 117,5 cm
Depth 59 cm
Nulite Bench 26000B 3P
3-SEATER THERMOFORMED BENCH WITH ARMRESTS
Total hight 89 cm
Width 179,5 cm
Depth 59 cm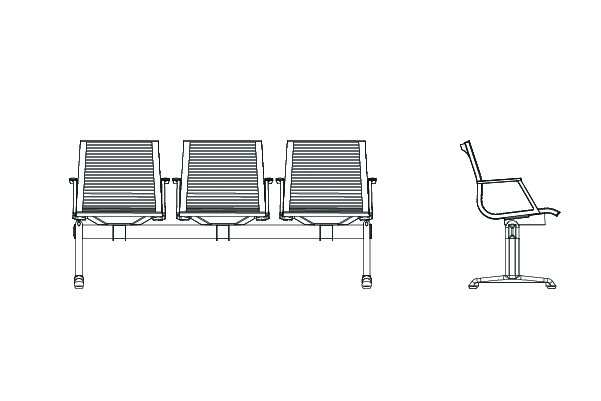 Nulite Bench 26000B 4P
4-SEATER THERMOFORMED BENCH WITH ARMRESTS
Total hight 89 cm
Width 241,5 cm
Depth 59 cm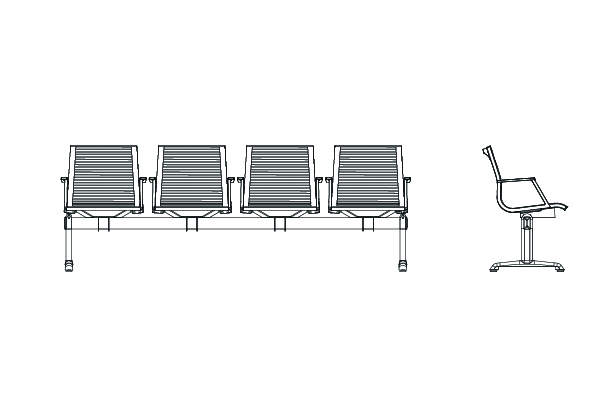 Nulite Bench 26000B 5P
5-SEATER THERMOFORMED BENCH WITH ARMRESTS
Total hight 89 cm
Width 303,5 cm
Depth 59 cm
Nulite Bench 24000 2P
2-PERSON MESH BENCH
Total hight 89 cm
Width 116 cm
Depth 59 cm
Nulite Bench 24000 3P
3-PERSON MESH BENCH
Total hight 89 cm
Width 178 cm
Depth 59 cm
Nulite Bench 24000 4P
4-PERSON MESH BENCH
Total hight 89 cm
Width 240 cm
Depth 59 cm
Nulite Bench 24000 5P
5-PERSON MESH BENCH
Total hight 89 cm
Width 302 cm
Depth 59 cm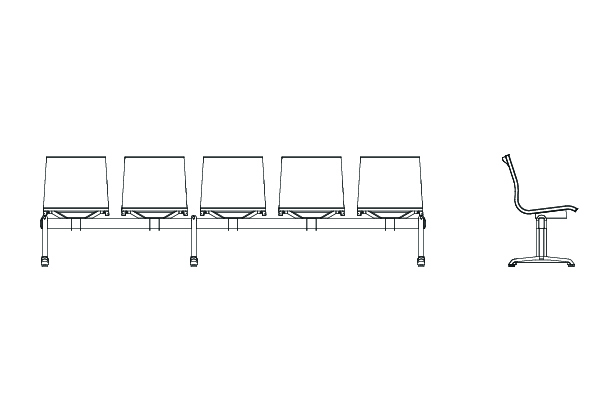 Nulite Bench 24000B 2P
2-PERSON MESH BENCH WITH ARMRESTS
Total hight 89 cm
Width 117,5 cm
Depth 59 cm
Nulite Bench 24000B 3P
3-PERSON MESH BENCH WITH ARMRESTS
Total hight 89 cm
Width 179,5 cm
Depth 59 cm
Nulite Bench 24000B 4P
4-PERSON MESH BENCH WITH ARMRESTS
Total hight 89 cm
Width 241,5 cm
Depth 59 cm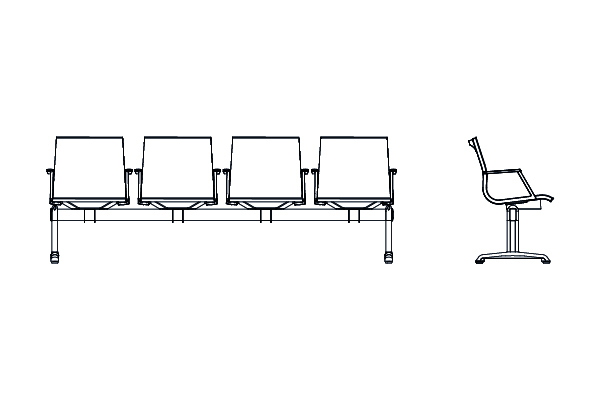 Nulite Bench 24000B 5P
5-PERSON MESH BENCH WITH ARMRESTS
Total hight 89 cm
Width 303,5 cm
Depth 59 cm